Gavin unhappy with league being used to experiment
March 27, 2019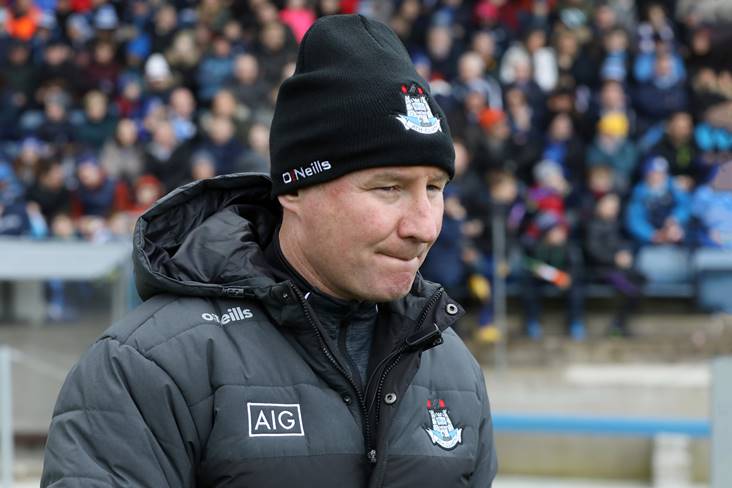 Dublin manager Jim Gavin. ©INPHO/Declan Roughan.
The GAA's decision to experiment with rules in the league was "disrespectful" to players and supporters, according to Jim Gavin.
Because the tiral rules won't be in force for the upcoming championship, the Dublin manager and his squad didn't pay them any attention as part of their 'Drive for Five' preparations.
In an interview with The Herald, he claimed that gaelic football is "just one rule change away from becoming Australian Rules" and criticised the powers-that-be for belittling the secondary competition.
"You don't see experimental rules in the qualifiers for the European Championship games next summer.
"You didn't see them in the Six Nations or the Autumn Series getting ready for the (rugby) World Cup.
"So I don't see why the GAA should use its second competition to experiment with rules. If you want to make a rule change, fine. Get on with it then. Don't be disrespectful to players.
"Don't be disrespectful to supporters and in some way sponsors as well, by using the secondary competition to experiment."
Most Read Stories