"The managers have the GAA by the throat"
January 22, 2019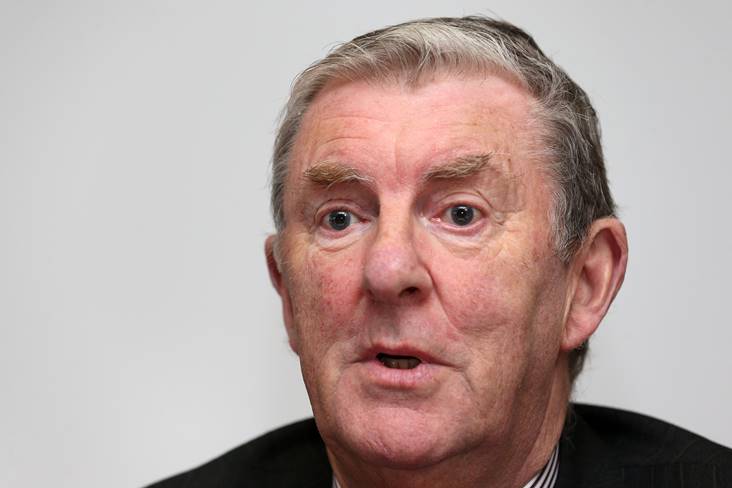 Eugene McGee. ©INPHO/Cathal Noonan.
Eugene McGee says the influence intercounty managers have on the GAA is "an absolute disgrace".
Reacting to news that the experimental handpass rule – which was aimed at increasing the amount of handpassing in the game - was being dropped for the national football league, McGee suggested that it was the vociferous opposition of managers that spelled the death knell for a rule that was achieving its stated objective:
"I'm very depressed, I only watched I think three matches last year, I can't watch this stuff," the 1982 All-Ireland-winning Offaly manager and ex Football Review Committee chairman told RTE Radio. "It's the least skill in gaelic football that predominates in the sport now. That's an important statement to make.
"The competitive personal contests that we used to have; jumping for the ball and all that sort of stuff, that's gone. All the more difficult skills are removed and you're left with handpassing.
"The managers have the GAA by the throat, it's as simple as that. Did you see the thing in Tipperary where the manager wants to impose an embargo on players speaking? We saw that last week. The managers have absolutely complete control of every player in Ireland. It's an absolute disgrace."
Most Read Stories