Wall gave me my chance - Gillane
September 27, 2018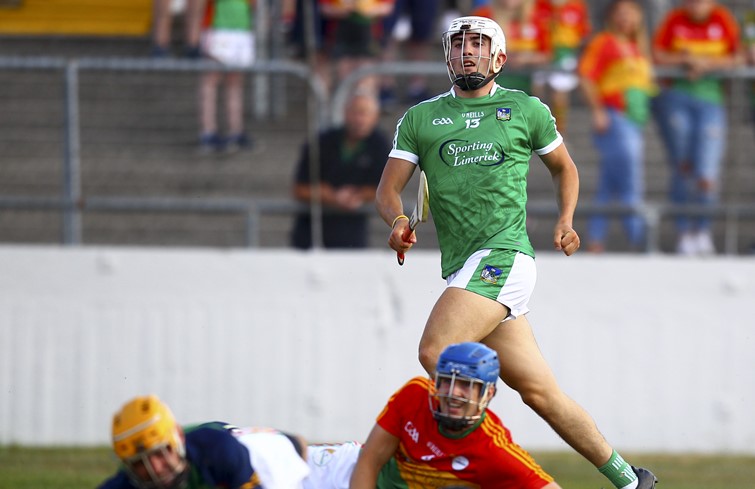 Limerick's Aaron Gillane nets a goal against Carlow
Limerick star Aaron Gillane says he "can't talk highly enough" of Mary I manager Jamie Wall and what he's done for his career.
Since earning Fitzgibbon Cup silverware with his college side in 2016, Gillane has went on to win All-Ireland honours with his county at U21 and senior level and says he's "definitely benefited" from the confidence Wall shown in him two years ago.
"I can't talk highly enough of that man to be honest with you and what he's done for me personally," Gillane said at the launch of PwC's All-Stars app.
"It was him that gave me my chance. It would have been very easy to throw in someone else, especially with all the star-studded names we had.
"He just threw me onto the field and said, 'Take the shackles off. Don't be worrying about who's around you or who's marking you. There's no pressure on you. Everyone's going to be worrying about the big names'. So I think that definitely benefited me as well.
"As well as being a good coach he's a very good man manager as well. The time and effort he puts into coaching it's a testament to the things he's won."
Most Read Stories