Harte's tactics rubbing off on Schmidt, says Spillane
November 26, 2017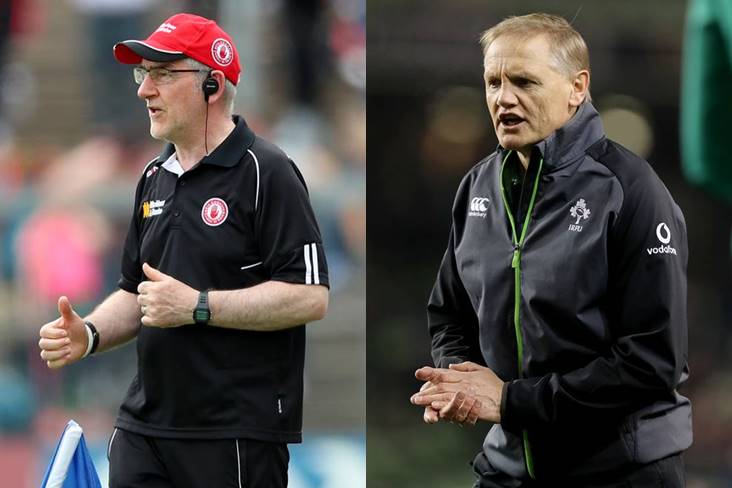 Tyrone manager Mickey Harte and Ireland rugby head coach Joe Schmidt.
Pat Spillane reckons Mickey Harte's 'safety-first' game plan has spread to the Irish rugby team!
Ireland wrapped up their November series with a third straight win over Argentina yesterday evening, but Spillane was less than impressed with the tactics adopted by manager Joe Schmidt.
"Rugby gets extensive TV coverage for what are essentially friendly games against tired teams from the southern hemisphere," Spillane wrote in his Sunday World column.
"Granted, Ireland keep winning, but every time I look at Joe Schmidt's team I can't help but think his game plan is borrowed from the Mickey Harte coaching template.
"Ireland play a safety-first, percentage game. Though it makes them very competitive, there isn't a snowball's chance in hell of them winning a World Cup playing that brand of rugby."
Most Read Stories