GAA dressing rooms finally permitted to reopen
October 22, 2021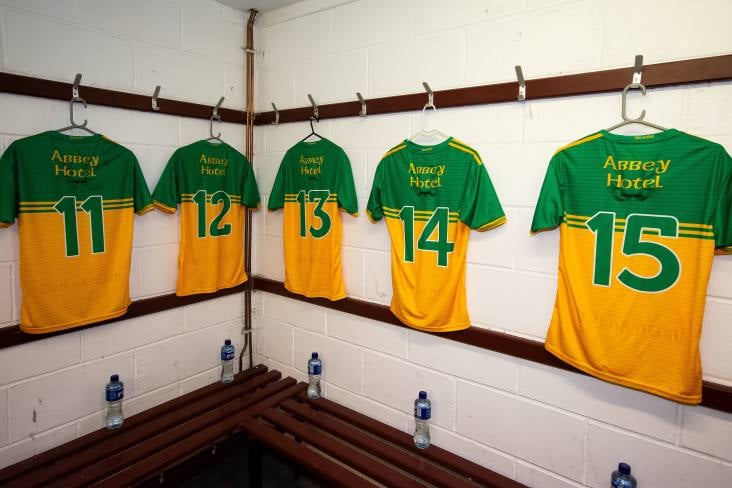 The GAA has confirmed that club dressing rooms can now reopen after the latest government guidelines
Club dressing rooms are finally permitted to reopen, the GAA has confirmed today.
This afternoon saw the association issue updated guidelines to clubs after the government's easing of Covid-19 restrictions.
The guidelines differ for clubs north and south of the border.
Dressing rooms in the south, where all individuals are vaccinated, will have the full use of showers and changing rooms. However, it has been advised that time spent in dressing rooms or showers should be kept to a minimum and that where possible, pre-game or half time team talks should take place outdoors.
Vaccine status isn't a factor in the north where dressings rooms are now also permitted to reopen.
The GAA also confirmed in the below update that water breaks will remain in place for all games for the rest of 2021 in the south and that 100% ground capacity can be used starting tomorrow (Saturday), October 23.
As for ground capacity in the north, a risk assessment needs to be carried out to determine the maximum number of people which can attend an outdoor sporting event.
Most Read Stories