Football rankings: Dubs still top as we hit the home straight
August 09, 2019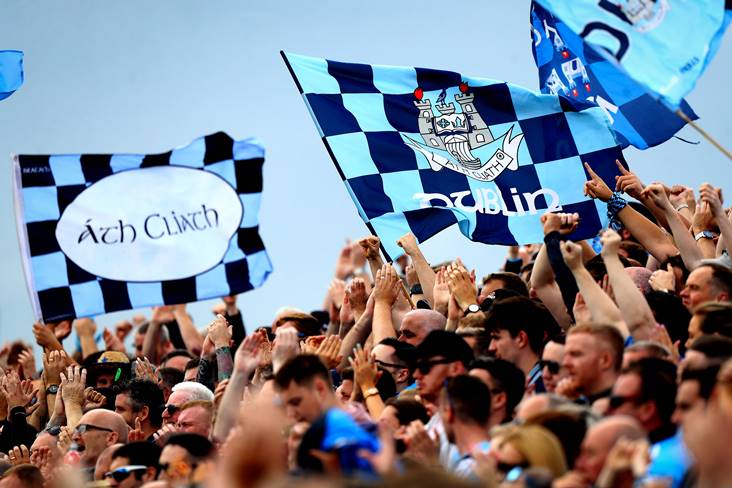 Dublin are still out on their own.
With only three games left in this year's All-Ireland SFC, defending champions Dublin remain very much the team to beat.
1. DUBLIN (no change)
The Dubs came through the Leinster championship and Super 8s completely unscathed and are head and shoulders above every other team in the land. Despite the hype, Jim Gavin's heroes should prove far too strong for Mayo in Saturday's All-Ireland semi-final at Croke Park.
2. TYRONE (up 1)
The Red Hands were exposed in their Ulster semi-final against Donegal but have recovered from that blip to march into a third consecutive semi-final. Opted not to show their hand in the last round of the Super 8s against Dublin and appear to be in fine fettle heading into Sunday's mouth-watering clash with Kerry.
3. KERRY (up 2)
Like Dublin, the Kingdom carry an unbeaten record into the penultimate stage of the championship. After limping to Munster glory, they enjoyed a thumping victory over Mayo, drew with Donegal in the game of the season so far and battled past Meath in Navan. Awesome moving forward but Kerry's defence looks fragile.
4. MAYO (up 3)
The team that refuses to die has battled through to the last four. Despite losing to Roscommon and Kerry, James Horan's men qualified for a shot at Dublin on Saturday when disposing of an out-of-sorts Donegal in Castlebar last weekend. They couldn't, could they? No.
5. DONEGAL (down 3)
In the end, one defeat was all it took to end Donegal's year. The Ulster champions can consider themselves unfortunate with the way their fixtures fell but at the same time can have no complaints as their performance against Mayo last weekend - when it mattered most - simply wasn't good enough.
6. ROSCOMMON (down 2)
It was a great year for the Rossies, who beat Mayo and Galway to rule Connacht and finished their Super 8s campaign in style with victory in Cork. Alas, they found both Dublin and Tyrone far too strong in their previous two quarter-final engagements.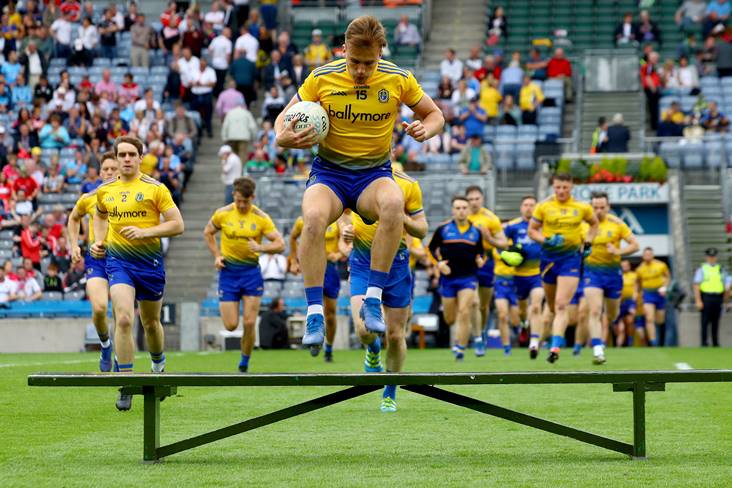 7. MEATH (up 1)
The Royals didn't manage to secure a win in the Super 8s but they put it up to Donegal, Mayo and Kerry for long spells and can look back on 2019 with a lot of satisfaction. They've made definite progress and have something very positive to build upon going forward.
8. CORK (down 2)
The Rebels were a revelation during the summer as their performances brought them back close to where they should be in the pecking order. Coming from a very low base after a disastrous Spring, Cork caught the eye with a rather swashbuckling brand of attacking football that won them many admirers. With a bit of fine-tuning, they can continue to move upwards.
9. ARMAGH (no change)
Of all the teams that failed to make the Super 8s, the Orchard County were definitely the most unfortunate. Okay, they were architects of their own downfall in the Ulster championship, beating themselves against Cavan to an extent. But Kieran McGeaney's men rose to the challenge in the Qualifiers and were very had done by in Castlebar.
10. CLARE (no change)
Granted, they benefited from being in Munster and also from a favourable Round Three Qualifier draw against Leitrim, but Colm Collins' charges pushed Meath all the way at Portlaoise last Sunday and are another team who can consider themselves unlucky to be out of the championship.
11. CAVAN (no change)
The Breffni County enjoyed a decent summer but it ended on a bad note as they were thoroughly dismantled by both Donegal and Tyrone. In their defence, however, it should be noted that those two teams are a cut above most.
12. GALWAY (no change)
Showed flashes of what they can do in their Round Four Qualifier defeat to Mayo but also showed their unimpressive side again. A team with so much quality should be doing a lot better. The real shame for Galway is that they didn't die with their boots on.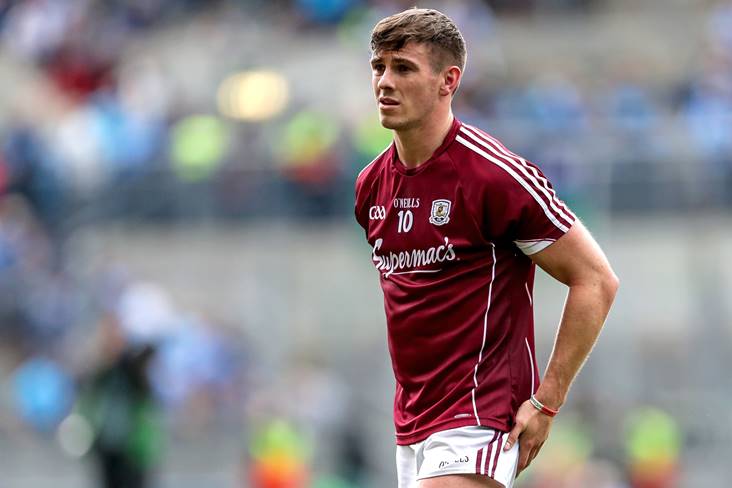 13. DOWN (no change)
The Mourne County produced very spirited displays against Armagh and Mayo in the two championship games they lost in 2019. Definitely seem to be moving in the right direction.
14. KILDARE (no change)
When push came to shove, the Lilywhites didn't put up much of a show against Tyrone. Look way off the pace and it was a disappointing year.
15. MONAGHAN (no change)
Considering that they are (just about) still in Division One and have three All Stars in their team, Monaghan had a championship to forget. Resoundingly dispatched by Armagh and the loss of manager Malachy O'Rourke leaves them in limbo for the time being.
16. LAOIS (no change)
Did okay in some games but the defeat to Cork was every bit as humiliating as the one against Meath.
17. WESTMEATH (no change)
Got past Waterford and Limerick as one would have expected and were bang out of luck against Clare, when a combination of injuries and black cards conspired to make life more difficult than it ought to have been.
18. LONGFORD (no change)
Made a better fist of trying to beat Tyrone in the Qualifiers than anyone else did. Had a good year.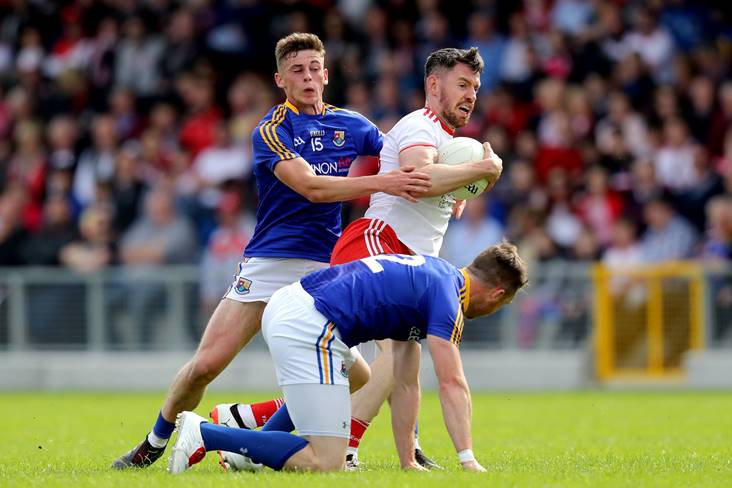 19. OFFALY (no change)
Came within two points of Meath in Navan and the Royals are now in the Super 8s. Beat London and Sligo in the Qualifiers and ran Laois close. Progress made under John Maughan.
20. DERRY (no change)
Derry's decent year ended on a bum note when they lost at home to a Laois side that failed to push on. It would have been interesting to see the Oak Leafers playing Cork.
21. FERMANAGH (no change)
Two outings in the championship and defeat was Fermanagh's lot on both occasions, albeit against sides that many teams might struggle to make an impression against.
22. ANTRIM (no change)
The Saffrons announced their arrival into the summer season with a brilliant victory away to Louth in the first round of the Qualifiers but were brushed aside by Kildare at Corrigan Park.
23. LIMERICK (no change)
The victory over Tipperary was magnificent and, although they were resoundingly beaten by Cork, the Treaty County redeemed themselves with a battling display away to Westmeath.
24. LEITRIM (no change)
Victory over Wicklow was the only high point of Leitrim's summer.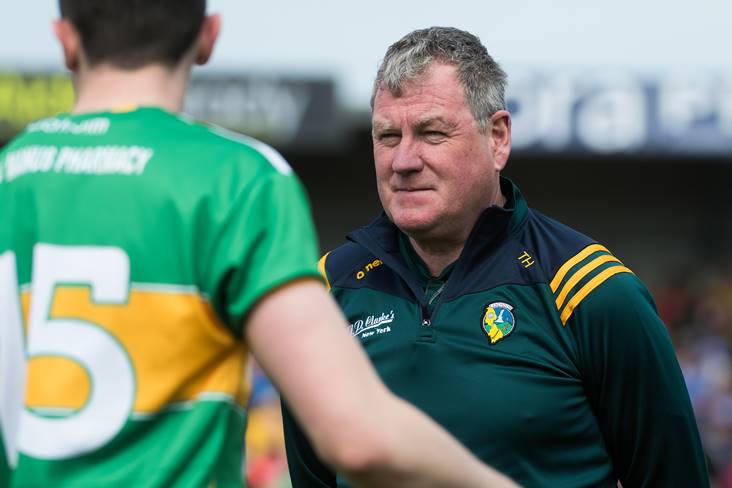 25. SLIGO (no change)
Certainly won't feel that they set the world on fire in the championship, failing to win a game.
26. TIPPERARY (no change)
Tried valiantly to rebound from their shock defeat to Limerick but were pipped to the post by Down in Newry.
27. LOUTH (no change)
The hammering at the hands of Dublin left the Wee County demoralised and they were bitterly disappointing as they crashed out of the championship at home to Antrim.
28. WICKLOW (no change)
Pushed Leitrim all the way but the Garden County's year ended in Carrick-on-Shannon.
29. CARLOW (no change)
There were mitigating circumstances of course but in many ways the ten-point home defeat to Longford was a fitting end to Carlow's year to forget.
30. LONDON (no change)
It's all over for the Exiles but they were impressive against Galway and scored 1-11 in Tullamore.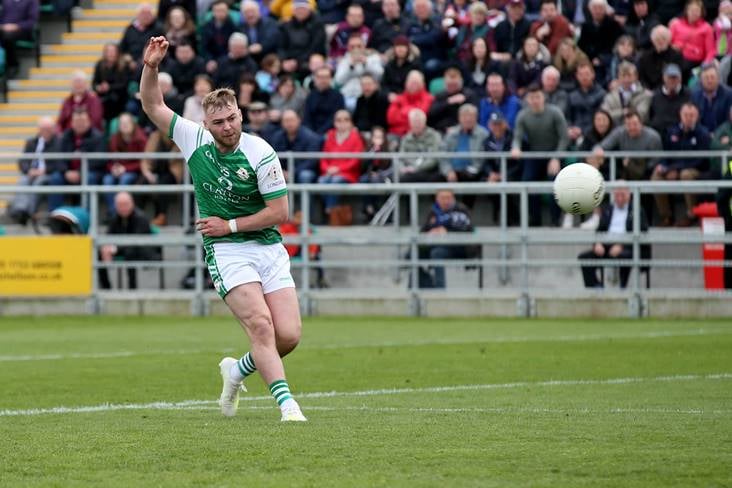 31. WATERFORD (no change)
Were no match for Westmeath but did test Clare prior to that.
32. WEXFORD (no change)
The home defeat to Derry in the first round of the Qualifiers was not what the doctor ordered.
33. NEW YORK (no change)
Didn't get an opportunity to redeem themselves in the Qualifiers.
Join the hoganstand.com match tracker this weekend for live coverage of the All-Ireland football semi-finals.
Most Read Stories