"Super performance" delights Cahill
August 24, 2019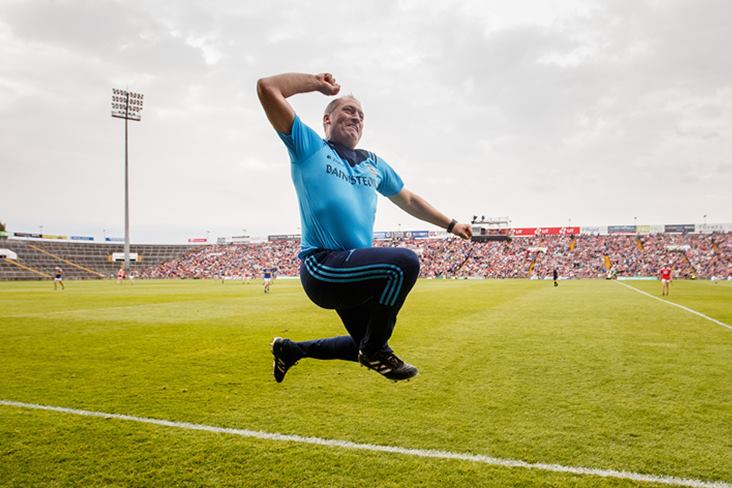 Tipperary U20 manager Liam Cahill jumps for joy after his side nets their fifth goal against Cork
Tipperary U20 boss Liam Cahill expressed his delight after his team triumphed to All-Ireland glory with a five-star display against Cork at the Gaelic Grounds this evening.
The Premier men struck four goals in the opening eight minutes to score a 5-17 to 1-18 win and, speaking to GAA.ie afterwards, Cahill paid tribute to his players citing the manner of the victory as "an absolute credit to them".
"Sure, absolutely thrilled. Thrilled for the players, really. They put in a super performance," Cahill stated.
"Were true to their word when we put our thoughts together over the last couple of weeks. The last week had been phenomenal.
"I knew by the way they were training. Like, Tuesday night, Jerome (Cahill), Paddy (Cadell), and Jake (Morris) came back and they were hopping off the sod. Fellas that had won a senior All-Ireland two days previously.
"It was just an absolute credit to them, they came with real intent last Tuesday night. We played 12 or 14 minutes of a match and it was as good a quality as I've ever seen.
"I said if these fellas are beat Saturday I'll throw my hat at it. It's easy say that I suppose when you win, but that's the feeling I had.
"I'm just thrilled for the players. They're a marvellous bunch of young men. They just absolutely embrace everything we're about."
Most Read Stories