Spillane calls for new U20 trophy to be presented in honour of Brendan Óg Ó Dufaigh
September 12, 2021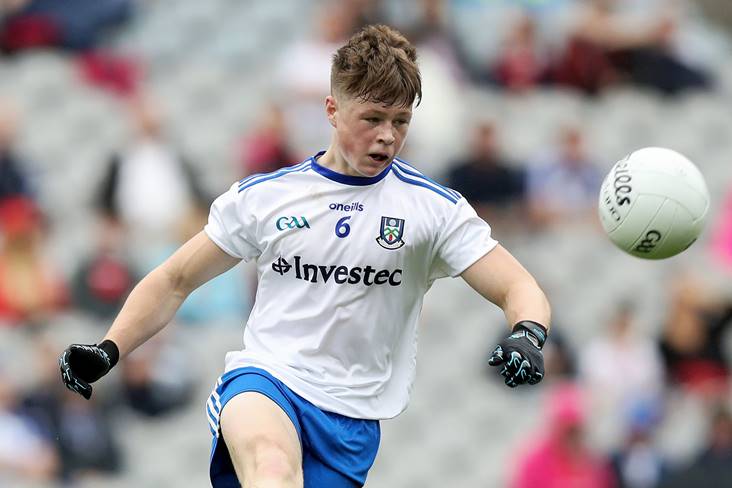 Brendan Óg Ó Dufaigh RIP.
Kerry legend Pat Spillane has called for a new trophy to be presented to the victorious All-Ireland U20 football teams in memory of Brendan Óg Ó Dufaigh.
Brendan died in a car crash hours after captaining Monaghan to an Ulster U20 championship semi-final win over Donegal back in July.
The old U21 trophy which commemerates former Kildare county board secretary Tim Clarke is currently awarded to the All-Ireland U20 championship winning captains.
Spillane proposed the idea of honouring the late Monaghan Harps clubman on the Saturday Game Live programme for the All-Ireland SFC final between Tyrone and Mayo.
"The U20 championship this year was absolutely brilliant, the only shadow over it was the death of Brendan Óg Ó Dufaigh," he said.
"I was thinking on the way up in the car yesterday, the U21 trophy was the Tim Clarke trophy which was donated by the Kildare county board... wouldn't it be just a wonderful way to honour young Brendan Óg Ó Dufaigh by presenting a new trophy... maybe Ulster Council or Monaghan county board will present it in his honour for the U20 championship."
Most Read Stories