Horan has high hopes for a second tier football championship
September 19, 2018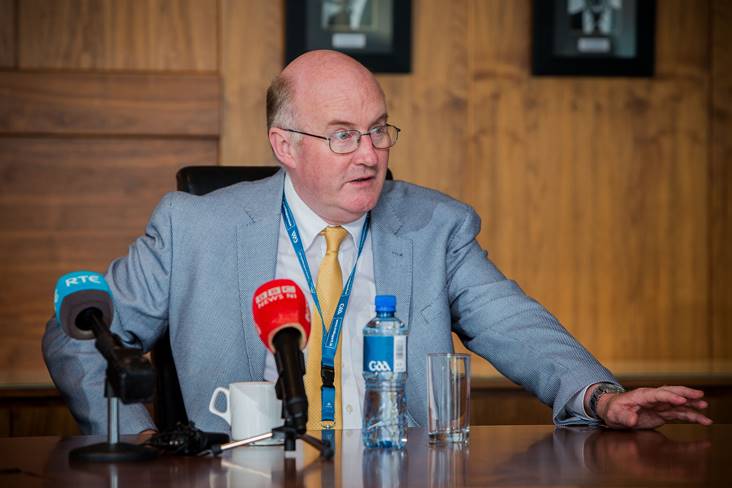 GAA President John Horan.
©INPHO/Gary Carr.
A second-tier football championship is very much on GAA President John Horan's agenda.
The Na Fianna clubman returned to the subject at the launch of The Economic and Social Research Institute's report into the demands on gaelic footballers and hurlers yesterday.
Speaking to the Irish Independent, he asserted his belief that County Boards and the GPA are coming around to his way of thinking but admitted it might prove a hard sell with players.
"I get a feeling talking to Seamus Hickey (GPA chairperson) and talking to other people, there is a feeling there to go for it," he remarked.
"County boards seem to be in favour of it. It's to get the players to buy into it. It works in ladies football. It works in camogie and it works in hurling.
"I just can't see why there is such a major resistance to it in football, but it's there. It's about how you present it to people and get people to buy into it and then hopefully you will deliver it."
He added: "If you are going to sell it, you are going to have to sell it in a manner that makes it attractive to players.
"If you're a lad playing for Longford for 10 years, I think you are entitled to a day in Croke Park in September, rather than give it to a 15- or 16-year-olds (current minor) who may drift away from the game in a year or two and never really value that experience.
"So my hope would be that it would be a curtain-raiser to the senior final in September."
Most Read Stories