Hogan and Maher leave Tipp underage roles
September 24, 2013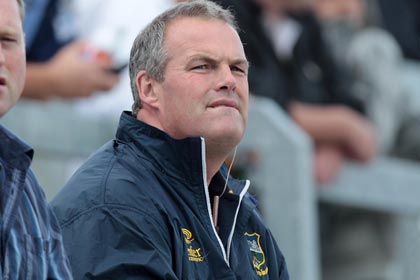 Tipperary U21 manager Ken Hogan
Tipperary County Board has been informed by Ken Hogan and William Maher that they are stepping down as U21 and minor hurling managers respectively.
Hogan has completed four years as U21 manager and led Tipperary to Munster and All-Ireland titles in 2010.
Maher has been minor hurling manager for the last two years and for the two years prior to that served as an U21 selector with Hogan. Maher led Tipperary to Munster and All-Ireland minor hurling titles in 2012.
In a statement released this morning the Premier County board said: "Tipperary County Board is very grateful to both Ken and William for their service in recent years in team management and over a long period to the GAA in the county.
"We would also like to thank the outgoing under 21 selectors, TJ Connolly and Tony Lanigan, and the outgoing minor selectors, Brian Horgan, Martin Maher and Noel Morris, for their service to the county. We wish them all well and look forward to their future involvement with county teams.
"In keeping with normal practice in Tipperary when managers step down, new management teams will now be appointed for both under 21 and minor hurling."
Most Read Stories