Geary hints at staying on
September 13, 2012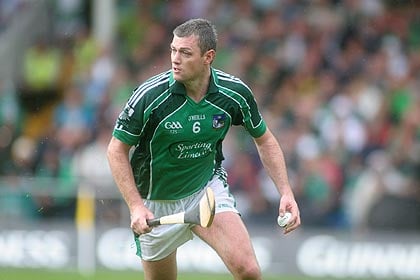 Limerick's Brian Geary
Veteran Limerick hurler Brian Geary is expected to make himself available for county selection again next year.
While the 32-year-old Monaleen clubman - who featured in the uncustomary position of centre forward in this year's championship - won't make a decision on his inter-county future until the New Year, the indications are that he will give it another year.
"At this time last year, my legs felt far from great," Geary explained to The Irish Daily Star.
"But this time they feel much better so maybe that's a favourable sign that I will give it another go with Limerick next year. However, I didn't have much time to think about next year as I'd been very busy with the club in both the football and hurling championship.
"While the club was still in the county championship (Monaleen were knocked out of the Limerick IHC by Dromin-Atlacca after a replay last Sunday), I thought I would decide about my future with Limerick reasonably shortly after we were finished in both competitions. But now I think I will postpone making a decision until towards the end of the year of even until early in the New Year."
Most Read Stories