Double blow for Donegal
August 23, 2013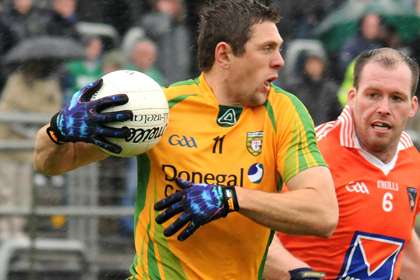 Donegal's Ryan Bradley
Donegal may have to plan without Ryan Bradley and Ross Wherity next year following their decision to emigrate.
Bradley will travel to Abu Dhabi early next month where he will take up employment. A plasterer by trade, the 27-year-old is currently unemployed.
It is reported that he will initially travel for three months, but may well stay on longer, if there is no work forthcoming here in Ireland.
Bradley has been part of the Donegal squad since 2005, but left for the U.S where he was based when Jim McGuinness contacted him to see would he be interested in linking up with the squad again.
Wherity has also decided to part these shores, having made his championship debut against Tyrone in this year's Ulster championship.
Both players will be a huge loss to their clubs and county if they decide to stay abroad long term.
Most Read Stories