Derry GAA mourns Joe Gormley
May 18, 2015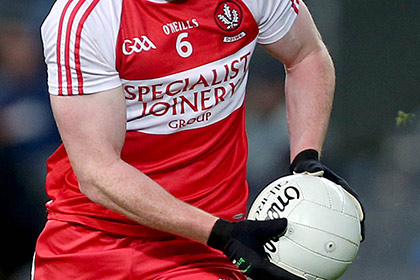 Joe Gormley represented Derry in the early 60's.
The death has occurred of former Derry footballer Joe Gormley.
Mr Gormley was just 17 when he helped his native Desertmartin to their only Derry SFC title in 1953. He went on to represent Derry in the early 1960s, opening one of the first lounge bars in south Derry - The Hideout - at around the same time.
One of his proudest moments was seeing his son Enda star at corner forward for Derry in their 1993 All-Ireland SFC final victory over Cork.
Aged 79, Joe is survived by his wife Bridie, sons Barney, Donal, Mickey and Enda, grandchildren, great grandchildren, relatives and friends.
His funeral Mass will take place at St. Patrick's Church, Glen tomorrow at 11am, following by burial in the adjoining cemetery.
Most Read Stories