Cats mourn passing of two time All-Ireland winner
March 28, 2015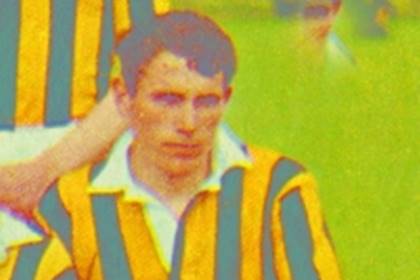 The late Claus Dunne.
Another link with the Kilkenny All-Ireland winning teams of 1967 and '69 has been broken with the death of Claus Dunne at the age of 70.
In the same week that saw the passing of renowned coach Monsignor Tommy Maher, Claus, who played in four All-Ireland finals under Maher's guidance, passed away yesterday.
"He was a neighbour of mine in Mooncoin," county board chairman Ned Quinn told The Irish Independent.
"Claus was one of hurling's great stylists, a joy to watch. Everything seemed to come so easily to him."
Monsignor Maher will be buried today after Requiem Mass (12.0) in St Beacon's Church, Mullinavat.
Claus Dunne's remains will repose in Power's Funeral Home, Ferrybank today (5-7pm) before removal to the Church of the Assumption, Mooncoin.
Burial tomorrow after Requiem Mass (11.15).
Most Read Stories