Chin defends GPA
December 01, 2017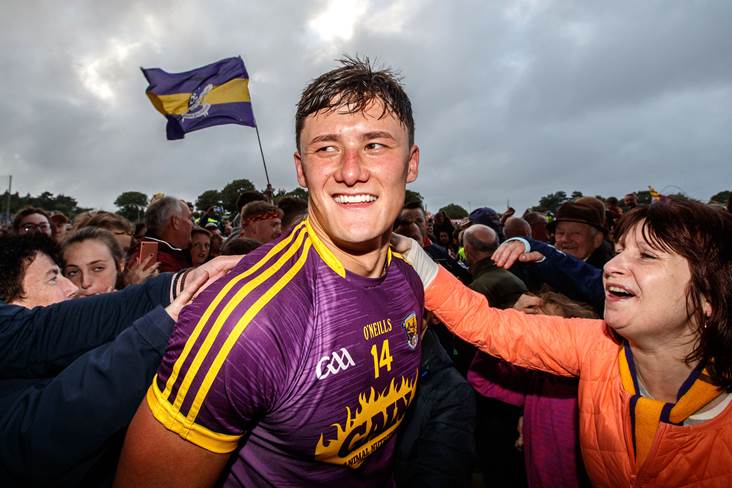 Wexford's Lee Chin celebrates with fans.
©INPHO/James Crombie.
Lee Chin has jumped to the defence of the GPA in the wake of critcism from Colm O'Rourke.
Meath legend and RTE pundit O'Rourke took aim at the salaries being paid to the GPA's staff in his column for the Sunday Independent last weekend.
But Wexford hurling star Chin had nothing but good things to say about the players' body when writing in the Irish Daily Star today.
"I can only speak for my own experience - and my experience of the GPA has been very positive," he stated.
"Even going back a few years ago, I had signed up for a barbers' course. The GPA gave me a grant towards the course, which was very helpful. I found them very supportive. They're a great help to players.
"They've been criticised for paying competitive salaries to their staff, but why are the GPA being singled out? There are people being paid in the GAA at all levels. Nobody ever questions this, or the various rates, but the GPA is fair game? That's not right.
"If I had to use one word to describe the GPA, I'd go for 'supportive'."
Most Read Stories