Leinster CEO defends start date for pre-season competitions
November 29, 2018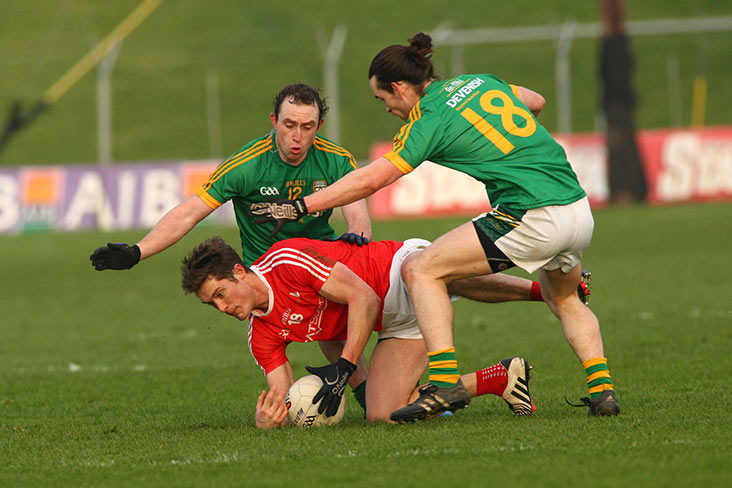 Louth's Declan Byrne with Eamon Wallace and Cillian O'Sullivan Meath during the O'Byrne Cup semi final at Pairc Tailteann
Leinster Council CEO Michael Reynolds has defended the provincial body's decision to host its pre-season competitions early next month.
The Bord na Móna O'Byrne Cup (football), Walsh and Kehoe Cups (hurling) are set to commence the weekend after next and while there has been some criticism over the early start, Mr Reynolds outlined that the decision has come from the counties so as to free up more time after the Christmas period.
"This is what the counties decided, presumably after consulting with team managers and we went along with it," he told the Irish Independent. "Counties all over the country are already playing challenge games - many behind closed doors - so Reynolds believes it makes sense to start the pre-season competitions earlier than usual.
"One Leinster county played five challenge games - and they're the ones we know of - between November 15 and December 21 last year so it's not as if there isn't plenty of action going on at this time of year.
"We started our pre-season tournaments on the last weekend in December last year but the feedback from counties was that they would prefer to play earlier in the month and then return in January."
Most Read Stories