Horan to meet with GPA over experimental rules
November 27, 2018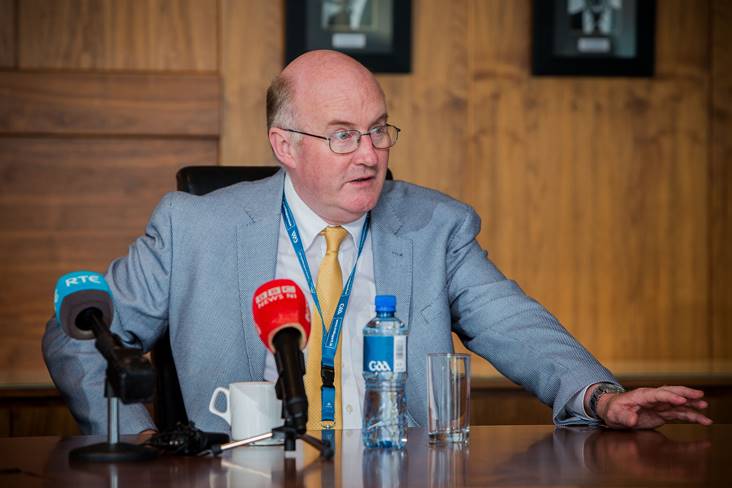 GAA President John Horan.
©INPHO/Gary Carr.
GAA president John Horan says he's confident of a resolution with the Gaelic Players' Association (GPA) after the players' body expressed concerns over the experimental rules passed at Central Council last weekend.
GPA chief executive Paul Flynn wrote to the Association yesterday requesting an "urgent" meeting over the rules which are to be trialled during next year's Allianz Football League and, speaking earlier today, Mr Horan has confirmed that while there will be a meeting with the Dublin forward to discuss the issue, he doesn't expect a U-turn on the new rules.
"They've asked me for a meeting and we've agreed to meet them," he said at media briefing today.
"We'll finalise that, obviously I'm going to Philadelphia on Thursday (on the All Stars tour) but I've agreed with Paul Flynn that the two of us will sit down.
"We'll have a discussion and see but Central Council have made a decision - we're not a knee-jerk organisation where Central Council are going to turn around and make an immediate change to the decisions they've adopted.
"I think if I sit down with Paul I think we'll come to a resolution to all of this. It'll be sorted, I'm not too worried."
Most Read Stories