Clonkill happy to play Leinster club SHC tie tomorrow night
November 05, 2018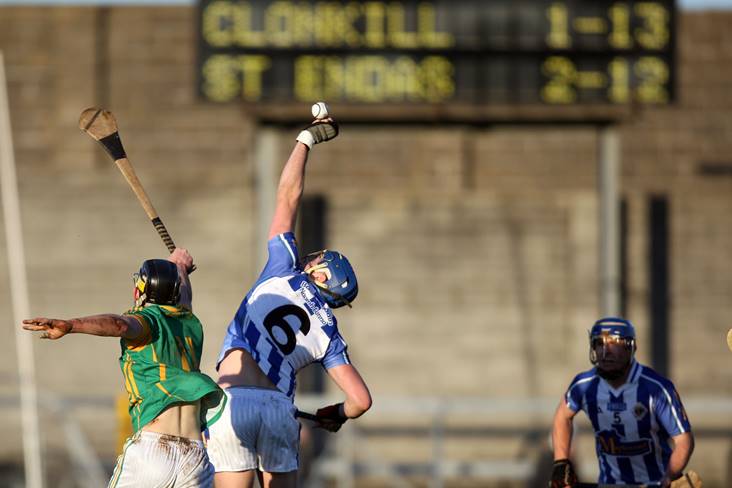 Action from the 2011 Leinster club SHC quarter-final between Ballyboden St Enda's and Clonkill at Cusack Park, Mullingar. ©INPHO/Colm O'Neill.
Clonkill are happy for their rescheduled Leinster club SHC quarter-final against Ballyboden St Enda's to proceed tomorrow night, despite the funeral of little Annabel Loughlin taking place earlier in the day.
Surprise was expressed when the game, which was postponed yesterday following the toddler's tragic death on Friday, was refixed for Parnell Park tomorrow at 8pm. But Clonkill clarified on Facebook this afternoon that the Loughlin family were agreeable to the game taking place on Tuesday.
"Clonkill Hurling Club were consulted by the Leinster Council last Friday, November 2 and we agreed to play the match this Tuesday, November 6," the club said.
"Leinster Council and Ballyboden St Enda's contacted us about a further postponement until Wednesday night and asked us if we wanted this. Clonkill consulted with the Loughlin family and they wished that the game would proceed as arranged on Tuesday. We want to thank Leinster Council and Ballyboden St Enda's for their assistance.
"Most importantly, we think of the Loughlin family at this difficult time and the loss their little princess Annabel RIP."
Most Read Stories