Kelly: It's about accumulating points
February 28, 2018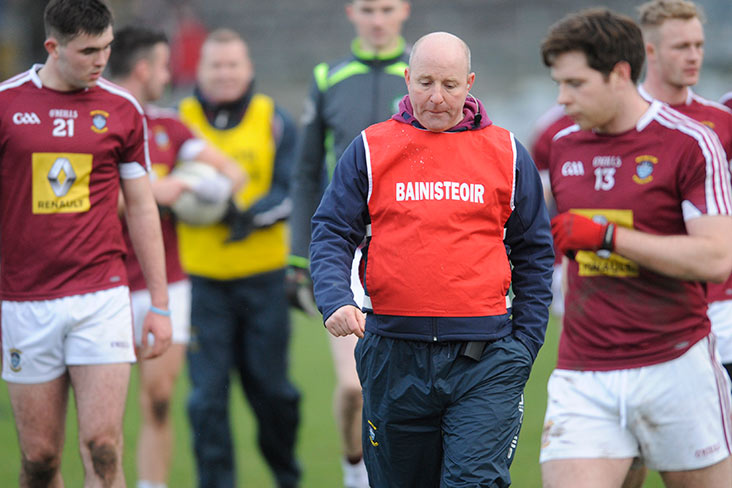 Westmeath manager Colin Kelly
Westmeath manager Colin Kelly feels that they are in a good position heading into the final few rounds of the NFL campaign.
Weather permitting, the Midlanders are due to host unbeaten Fermanagh at Cusack Park on Sunday afternoon. This game could define their season as a defeat will surely end their hopes of promotion, while a win throws them right back into the mix.
Kelly is pleased to have six points from a possible eight following last weekend's win over Sligo and he told the Westmeath Independent that they are pleased to be in the top half of the table.
"It's about accumulating points," said Kelly. "We have six from eight now, so we're in a good position. I see the national league as being split - one half fighting for promotion, and the other half in a dogfight. We didn't want to be in a dogfight, so we ensure against Sligo that if we win our games, we will get promoted."
Kelly admitted that every remaining game is tough, starting with this weekend's clash against the Erne County.
"They're all tough. There's nothing easy about any of these games. There's a group of teams in there that are really competitive with each other, and we're trying to push on to be the top of those teams. It's not perfect all the time, but that's what we are trying to do."
Most Read Stories