CPA: Croke Park must enforce fixtures plan in every county
November 07, 2017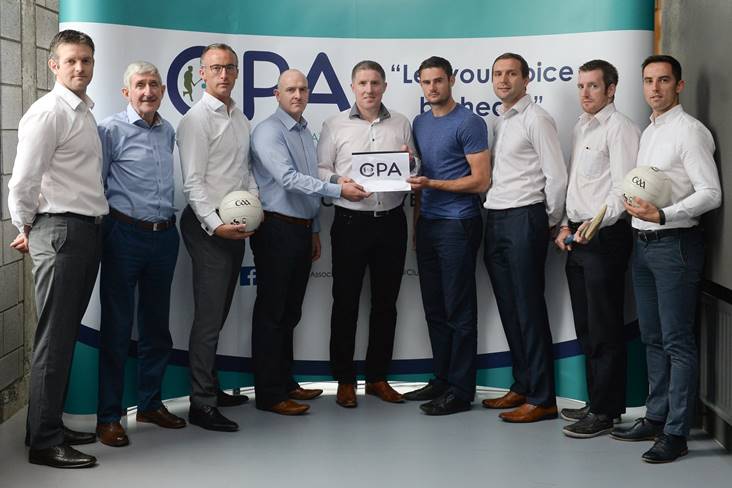 The CPA launch their master fixture schedule proposal © @ClubPlayerAssoc
Reacting to the Master Fixtures Plan, the CPA is disappointed that "individual counties may more or less do as they wish in April".
The players' representative body has therefore called on GAA director general Paraic Duffy and his management team to ensure that the fixtures plan is implemented in full in each individual county and also wants Croke Park to provide monitoring, guidance and - where appropriate - sanctions to ensure this happens.
Micheál Briody welcomes aspects of the plan but feels it falls short in terms of implementation, stating: "The National Master Fixtures plan was launched on Tuesday last, we received a copy of it and associated documentation upon request on Thursday. There are positive developments there for clubs, in terms of available weekends for club activity.
"We were, however, disappointed at the attitude expressed that individual counties may more or less do as they wish in April without any intervention by GAA management.
"We need more leadership and direction from Croke Park on that front. Croke Park have brought about these changes through Congress, and we want to see them get fully behind the changes and do everything in their power to make sure there is every chance of it all working. Are we seeing that?
"Leadership has to come from the top on this. If they leave it to 32 different county boards and clubs within each county as was suggested last week, well it could be carnage. What happens if county managers for example decide not to release their players, or if club fixtures are not put in place during that time. We are concerned that club players may just say enough is enough.
"The real danger here is that clubs are still at the bottom of the pile and are depending on the actions of others. Will we be back here again next year with the same problems and maybe a few new ones?
 "We would like to see CCCC or some central authority have the power to step in and enforce systems in place and/or hold any party to account that is being obstructive.
"Our view is simple. The GAA leadership has introduced a Master Fixture Plan and with that comes the responsibility for making it work for all players and all units of the Association."
Most Read Stories