GAA must take the lead on availability of inter-county players - CPA
November 01, 2017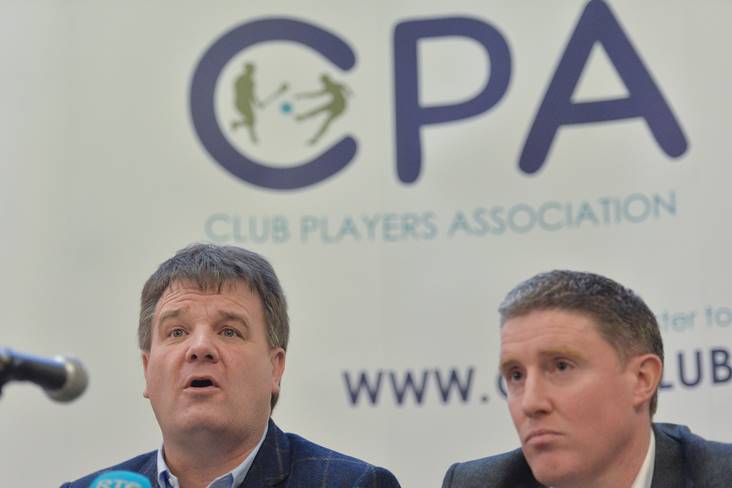 Declan Brennan and Michael Briody of the CPA
It's up to the GAA at central level to make sure that county players are released to play with their clubs next April, according to Club Players Association chairman Micheál Briody.
Reacting to the launch of the GAA's 2018 master fixture plan, Briody told RTÉ 2fm's Game On last night: "It is a positive development that there will be more club weekends at the back of the year and in April as well.
"It's a designated period that they're looking to do in April and we had called for that in our master plan earlier in the year.
"The key question is will there be certainty over which weekends those will be (reserved for club action) and will all clubs have their inter-county players available for those periods.
"I think leadership has to come from the top on this and the rule book has to reflect what the will of putting this designated period in for club players is.
"It can't be left to 32 different county boards and clubs within them. There should be clear direction coming from Croke Park on that.
"I'm a bit disappointed that that was more or less even said at the launch of it, it's more or less giving an opening to county managers as to will they or won't they release their county players for April. 
"They should. Martin O'Neill and Joe Schmidt can work within a defined player release so county managers should be able to do that too and the GAA should be able to frame that into the rule-book to reflect that."
Most Read Stories