Connacht GAA to start work on biggest Sports Dome in the world in July
April 24, 2019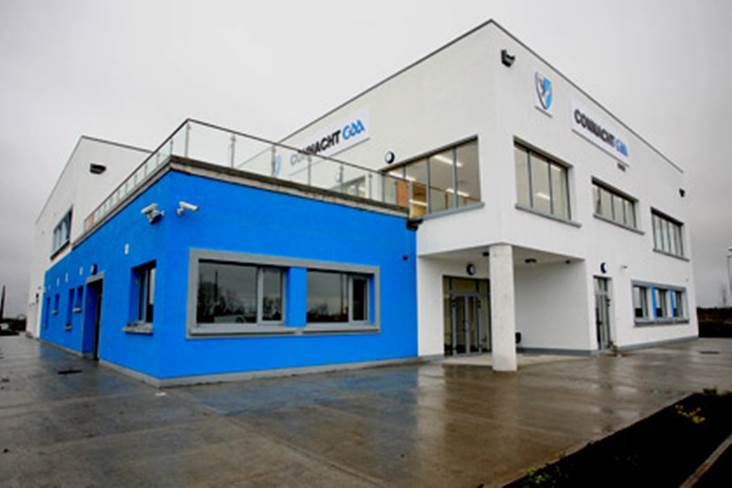 A general view of the Connacht GAA Centre in Bekan, Co. Mayo.
Connacht GAA are planning to have a new Air Dome facility up and running at its Centre of Excellence in Bekan by the end of this year.
Work is due to commence on the Dome in July and it is expected that it will open its doors in December.
"The one we are building here will be the biggest sports one in the world," Connacht GAA Games Development Manager Cathal Cregg informed GAA.ie.
"There is one in Finland which is 130x80 built last December. It is the only one of comparable size, the biggest dome in the world is in South Korea 200x300 metres - it is a recycling plant, but this will be the biggest dome in the world.
"The dome will be 150x100 metres and the playing surface will be the same as Castlebar. It will be 26 metres high.
"The main focus of the Dome will be to have a facility that all clubs and counties can play and participate in Coaching and Games. That will be based around our six key areas - Youth Games Opportunities, Child Games Opportunities, Academies, Schools Initiatives, Cul Camps, Learning and Development.
"All these initiatives will then be implemented in the clubs and counties around the province."
The Dome will be expected to accommodate a minimum of 600 spectators and Connacht GAA Secretary John Prenty added: "We've had a number of FBD League fixtures played here in terrible conditions, if we had the dome we'd have played them inside."
Most Read Stories