Lukasz has given Galway something extra, says Cummins
March 04, 2018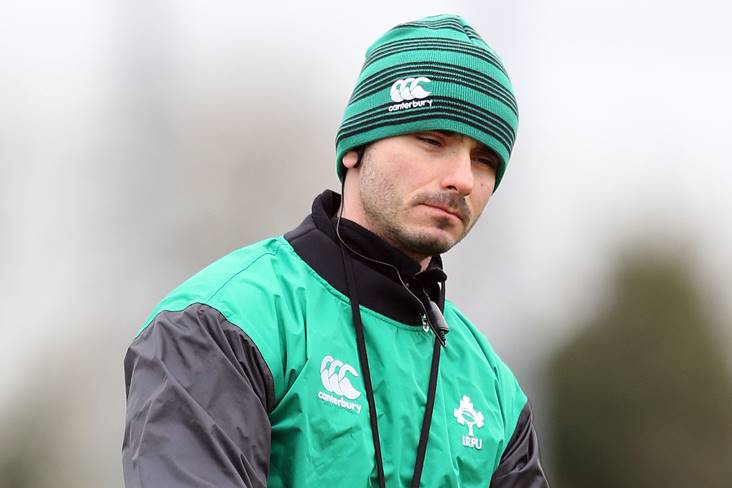 Strength and conditioning coach Lukasz Kirszenstein ©INPHO/Colm O'Neill
Brendan Cummins reckons strength and conditioning coach Lukasz Kirszenstein had a key role to play in Galway's long-awaited All-Ireland SHC success last year.
The Polish native recently agreed to take on a wider role with the Westerners that will see him work on a development plan with all age levels in the county to implement a singular strength and conditioning programme. He joined Micheal Donoghue's backroom team last year after previously working with Tipperary when they preceded the Tribesmen as All-Ireland champions in 2016, and with the Irish women's rugby team in 2015 when they won the Six Nations.
Cummins, who was still playing for Tipp when Kirszenstein first joined them in November 2012, told RTE: "He tailored everything to get the best out of the athlete and the athlete then knows clearly as to why they're doing the lift, why their feet need to be in this position because he can relate that to the game. When you're turning your man, this is where your feet will be, this will give you power through your core and this will make you faster.
"Based on all those different things, he works very close with the player and the player is very clear why they're doing the exercises and why technique is so important. That's been the secret to Lukasz really and he got that by working with Tipp and he was involved with a Clare underage development squad in hurling.
"Lukasz brought a belief with him to Galway that 'this guy has been involved with a team that's won an All-Ireland, so what he says, I'm going to listen to it.'
"If Lukasz wasn't involved with Galway last year, they may have gone on and won the All- Ireland anyway.
"It's not like as if the Galway players were never in a gym until Lukasz arrived into Salthill. But what he does give you is allows your technique to be better at what you're doing, so you're gaining those little inches."
Most Read Stories