Ryan voices opinion
December 01, 2017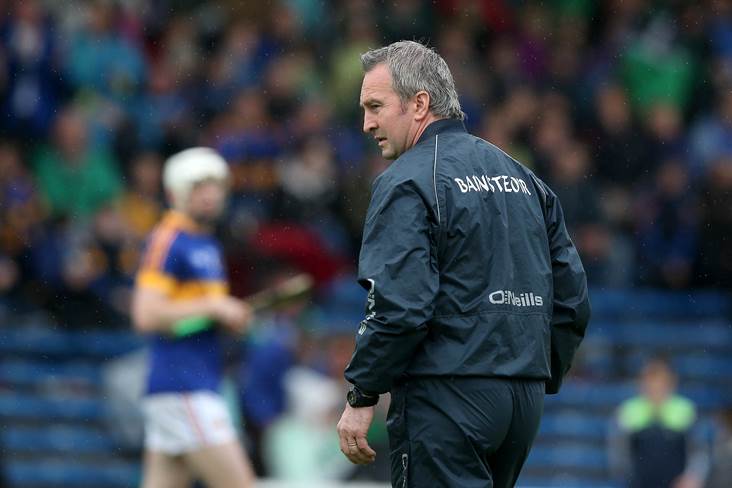 Michael Ryan as Tipperary manager.
©INPHO/Ryan Byrne.
Tipperary manager Michael Ryan is concerned for the welfare of his players if the club structure in the county is not changed.
The format for the 2018 championships in Tipp is the source of great debate at the moment and Ryan has had his say on the matter.
The Tipp manager is worried that his players face a hectic schedule in the new look Munster SHC with four games in successive weekends in the round robin series and this comes on the back of the NHL campaign.
Ryan spoke out against retaining the link between the divisional and county championships and feels that a reduction in club games would help preparation for the inter-county season.
"This is a personal opinion and has nothing to do with my club - my brother is manager of the Upperchurch Drombane team and he'd probably take grave issue with this," Ryan told the Tipperary Star.
"But I have to look out for the players under my watch and I simply cannot see how we can prepare a team and be as good as we can be, if we don't have the players available to us to train.
"There is zero room for error and we have to be right for all the games. You cannot launch a rocket from a canoe, as they say, and if we don't have the training behind us, we will be at a major disadvantage.
"We will probably be using far more players because the recovery time is just not there to allow for the same players to be playing week-in, weekout. Normally, you would use 22/23 players throughout the season but it is most likely that this will be higher for the new championship structure. That means we need a lot of depth in the panel.
"I suggest that the same challenge will not exist for teams in the Leinster championship - in Munster any one of the counties can beat each other on a given day. It's a great championship but the challenge to come out from it will be huge especially if we are constrained with club fixtures."
Most Read Stories