Tipp have their "strongest panel ever" - Kearns
May 07, 2019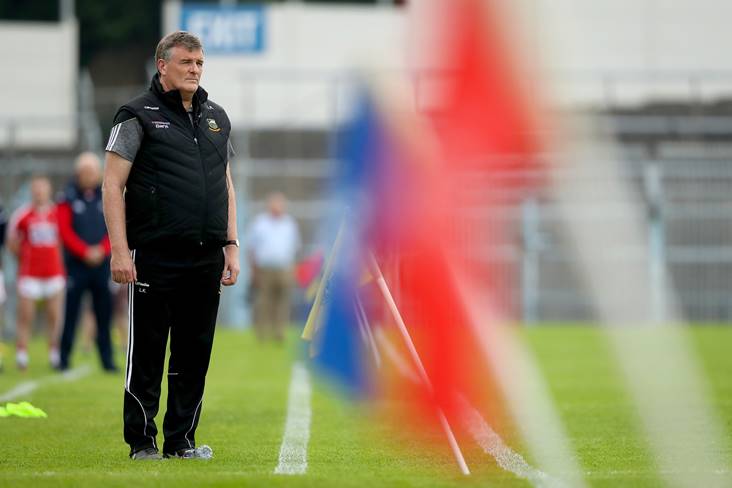 Tipperary manager Liam Kearns.
©INPHO/Oisin Keniry.
Liam Kearns believes Tipperary are going into this year's football championship with their strongest-ever panel.
The Premier County host Limerick in their Munster SFC opener on Saturday evening and, even though they suffered relegation to Division Three of the league, their manager has full confidence in their ability:
"If we had everyone at 100 per cent, I think this is actually our strongest ever panel," he points out in The Irish Times. "I would have a lot of faith in this panel if everyone was at their best.
"At one stage in the league, I think it was the Armagh game, we were down 12 players. We have the injured players back. Josh Keane is back, Michael Quinlivan, Shane O'Connell, Gavin Whelan, we have them all on the field. We're due a break now, and feel we are. Hopefully they stay fit for the remainder of the year.
"Robbie Kiely is back about three or four weeks, but he spent six months travelling around the world. Bill Maher after an Achilles tendon, nine months, and that's a long time. But they're both on the training panel now, working away, it's just time."
Most Read Stories