"Money is a reality" - Duffy
March 06, 2018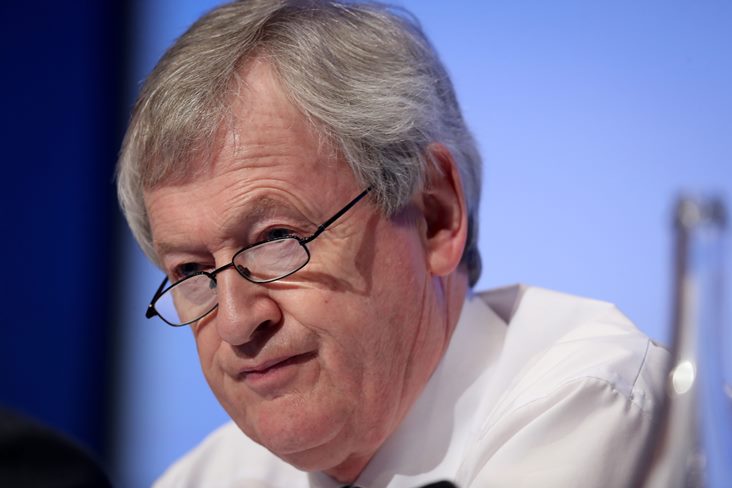 Ard Stiurthoir of the GAA Páraic Duffy at Annual Congress
In the face of ongoing criticism, outgoing director general Paraic Duffy has defended the GAA's commercial activities.
There have been claims that the Association has been putting profit before people under the Monaghan man's watch, with multiple non-GAA events at Croke Park and the auctioning of exclusive TV rights to the likes of Sky Sports held up as examples, but Duffy insists that this income is greatly-needed to sustain the organisation:
"We have to realise that the GAA has to be financially strong because if we want to develop our facilities, if we want to put in more coaches, all of those things, we can't stand still. Money is a reality," he told RTE Sport this morning.
"It's a challenge to get the balance right. We have developed a fantastic stadium in Croke Park, which was always meant to be an engine that would drive financial revenues for the GAA - we're doing concerts and all of that. Making the stadium available for non-GAA events has been successful from a financial point of view.
"In terms of TV rights, the point I'd make is the vast majority of our games are still free-to-air. We are competing with rugby and soccer, international sports that benefit from big international tournaments, international TV rights, which we don't.
"I think we have a balance there. We have certainly significantly improved the income for the GAA from our rights and that money is used to develop the sport in terms of infrastructure and in terms of coaching and making the Association stronger. We don't sit on big cash reserves. We generate money to invest in the Association. Every single year is the same - we end up with a small cash balance and the money we take it goes out again.
"In international terms we are a tiny organisation and people have to realise that if want to remain competitive, even in an Irish context, we have to improve our facilities, we have to provide the best possible coaching."
Most Read Stories