"Do we really need the universities in the McKenna Cup?"
January 03, 2019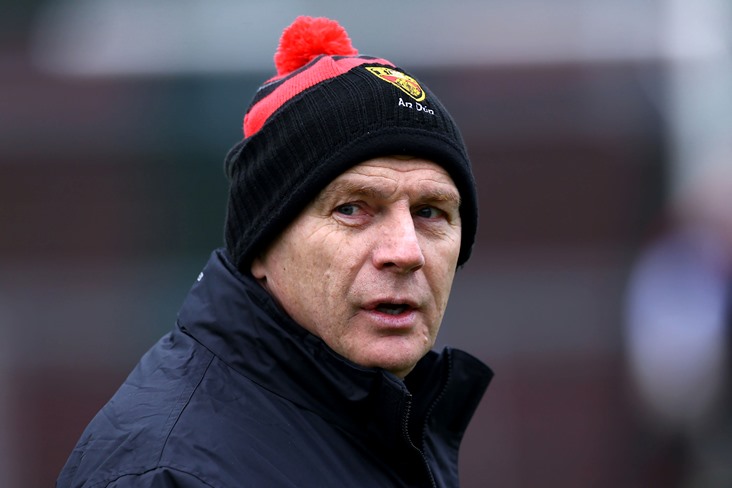 Jim McCorry during his reign with Down
Armagh assistant manager Jim McCorry doesn't see university sides as being competitive enough to warrant a place in the Dr McKenna Cup.
Armagh trounced St Mary's, Belfast by 6-17 to 1-7 in last month's group opener, while Donegal were 10-point winners over Queen's University this past weekend and Ulster University snatched a late draw against Fermanagh by kicking the last five points in Derrygonnelly.
McCorry reckons that the pre-season competition should be left to inter-county teams and also feels that its scheduling could do with some altering.
"Everybody wants to see a nice balance where players aren't being pulled between club, county and college," the former Down boss told The Irish News. "The players are training for long periods and don't get enough rest. There's probably nobody more interested in that than Kieran McGeeney.
"If you're going to start the league in January, most managers would want games in December. So play the McKenna Cup in December, or at least the round robin games, and play the semi-finals and final after Christmas.
"(But) Do we really need the universities in the McKenna Cup? With the greatest respect to them, they might get the odd draw or win but they are heavily beaten in other games.
"A lot of players want to be playing for their county because that's what they want to do longer term. But then managers are having to discuss with the colleges over players."
Most Read Stories