Farney veteran Mone "ready to go"
January 03, 2019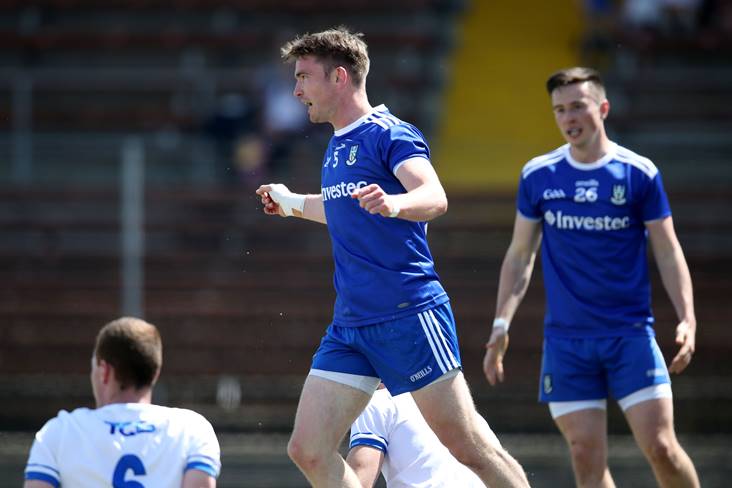 Monaghan's Dessie Mone celebrates after scoring a goal against Waterford.
©INPHO/Bryan Keane.
Monaghan veteran Dessie Mone says he's fit and available for selection this weekend against St Mary's in the Dr McKenna Cup.
2019 is set to mark Mone's 15th season with the Farney County and, after overcoming his recent hip issue, the Clontibret man says he's looking forward to another season as Monaghan look to build on their opening victory over Antrim last weekend.
"I always said that if the body was in good shape I would continue. I had a wee injury at the end of the club season and luckily enough that has cleared up a bit and I'm good to go again," he told The Irish News.
"Listen when you're enjoying it I don't know why you'd stop. I'm not a player that's going to say I want to play this and play that, I'd like to play as many matches as I can.
"That's the best way to go about football, you can't pick and choose your matches. The more you play the more you're going to be ready come championship.
"I'll get back to training and as long as the injury holds up I'll be ready to go."
Most Read Stories