FL Div 1: Na Fianna finding form at the right time
March 25, 2019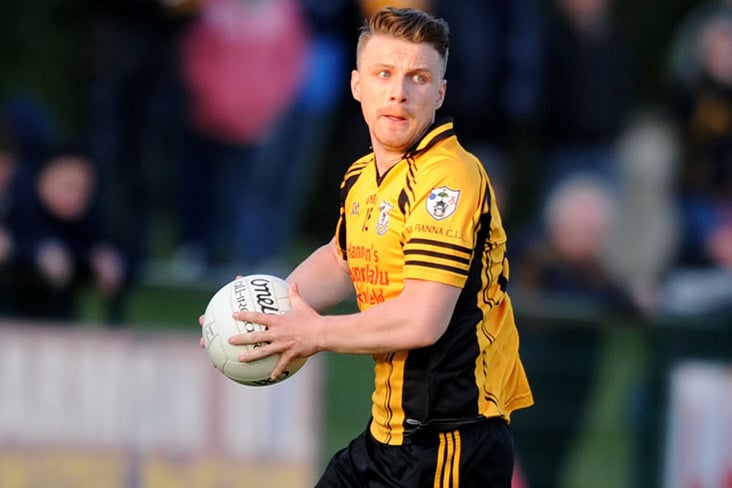 Na Fianna's Harrison Silke
NA FIANNA 1-19 SYDDAN 2-7

NEWLY promoted Syddan are still seeking their first win of the Division One campaign following this latest defeat at home on Sunday morning.

With Conor Downey, Shane Walsh Jamie Queeney and Harry Silke all in excellent form in attack Na Fianna built up an unassailable lead in the first half and were ahead 0-12 to 0-1 at the break.

Syddan only score in the opening half hour came from midfielder Sean Clare on 24 minutes.

The home side was boosted by a Gary Farrelly goal from the penalty spot following a foul on Graham Garland on 35 minutes. Farrelly found the net again at the end of the third quarter and with midfielder Kevin Traynor knocking over a number of long range points Syddan eventually reduced the deficit to four.

The visitors finished the stronger however with a Harry Silke goal putting the game beyond the reach of the home side.

NA FIANNA: Shane Geraghty; Damien Downey, Sean Rafferty, Oisin McCloskey; Anthony Neary, Oran Smullen, Sean Coffey; Owen McDonnell 0-2, Michael Collins; Mark Slevin, Jamie Queeney 0-2, Conor Downey 0-4; John Baldwin, Shane Walsh 0-6, Harrison Silke 1-5.

SYDDAN: Peter Sheehy; Mark Fedigan, Ronan Mooney, Kevin Garland; Stuart Fedigan, Jack Reid, Stephen Tallon; Sean Clare 0-1, Kevin Traynor 0-4; Graham Garland 0-1, Cathal Dardis, Michael Fedigan; Padraic Dillon 0-1, Gary Farrelly 2-0, Ryan Summersby. Subs: Cormac Rafferty for S Fedigan, Gary McManus for Clare, Paddy Farrelly for G Farrelly.
Most Read Stories