Carnaross AGM results
January 09, 2018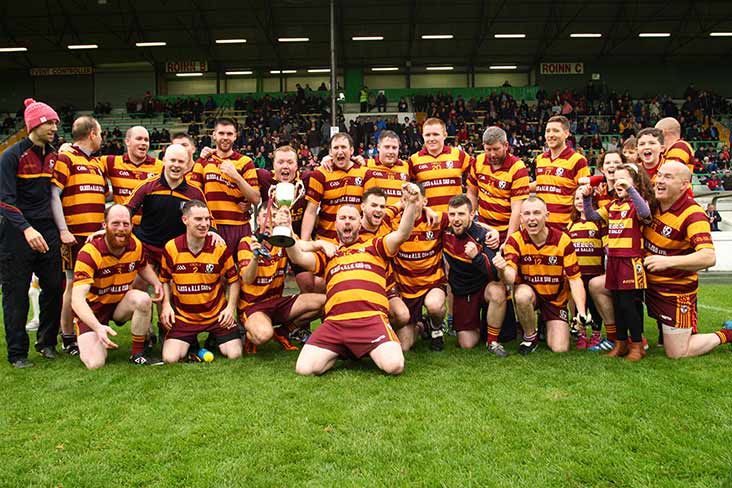 Carnaross rounded off a good 2017 with Junior D championship honours
Carnaross GFC held their Annual General Meeting in the clubrooms on Friday 5th January.
The following officers were elected:
Presidents: Fr Casey, Tommy Fox, Paddy Woods, Ray Manning, Peadar Nugent, Tommy Smith, Eamon Gibney, Benny Murphy, Fr Walsh, John Shannon.
Chairman: John Plunkett
Vice Chairman: Tadgh Skelly
Secretary: Eamonn Comaskey
Assistant Secretary: Liam Brogan
Treasurer: Ronan Ward
Assistant Treasurer: Tomás Plunkett
PRO: Peter Carpenter
Assistant PRO: Shane McNiffe
Registrar: Tomás Plunkett & one more person to be elected at Juvenile AGM
Insurance Officers: Eamonn Comaskey & Cian Gillic
Childrens Officer: To be appointed at Juvenile AGM
Coaching Officer: To be appointed at Juvenile AGM
Safety Officer: John Porter
County Board Delegates: Malachy Plunkett & Gene O'Reilly
Irish Officer: Cormac O'Reilly
IT Officer: Damian McArdle
Health & Wellbeing Officer: Brian Comaskey
Finance Committee:  John Plunkett, Malachy Plunkett, Tomás Plunkett, Aidan Casserly, Joe Price, Liam Brogan, John Larkin, Damian Finn, John L McGee, Thomas Nugent, Tadgh Skelly, Ollie Murphy.
Manager: Tom Shine
Most Read Stories