Syddan AGM
December 07, 2017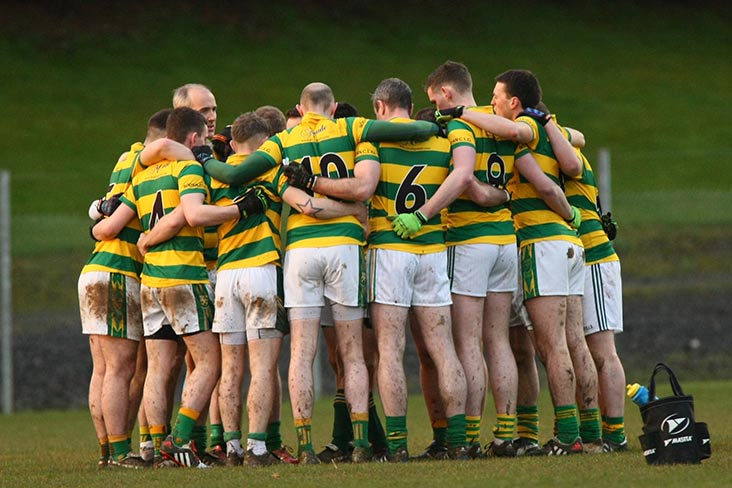 A good start to the B League for Syddan
Syddan held their AGM in the clubhouse on Wednesday December 6th.
The officers elected were:
Presidents - Fr Sheerin, Tommy Duff, Patsy Weldon, Sean Dolan, Kevin Clare, Gerry Sheehy.
Chairman - Robbie Sheehy;
Vice chairman - Gerry Dillon;
Secretary - Laura Skelly;
Assistant Secretary - Kevin Carry;
Treasurer - Jack Carry;
Assistant Treasurer - Mary Meade;
PRO - Sean Wall;
Co Bord Delegates - Robbie Sheehy, James Sheehy, Jack Carry, Aidan Dillon;
Insurance Officer - PJ Cuddan;
Coaching & Games - Stephen Dillon;
IT officers - Kevin Carry, Sean Wall;
Safety Officer - Frank Clare;
Children's Officer - Catherine Byrne;
Healthy Club Officer - Mary Meade;
School's Liaison - Stephen Dillon, Grainne Dillon;
Membership Officer - Paddy Skelly.
Committee - Pat Dillon, Philip Carolan, Paddy Sheehy, Michael Meade, Isadora Dowdall, Tom Duff, Jim Myles, Joey Dillon, Deirdre Dardis, Rosaleen Dillon, Patrick Dillon, Sean Dolan, Shane Dardis, Robbie Farrelly, Paddy Meade.
Most Read Stories