Robbie Power is a Moynalvey man
March 16, 2017
Despite the National Media claiming that jockey Robbie Power is from Summerhill, Moynalvey GFC PRO Paul Greene has put the record straight.
The National media have stated that "Summerhill jockey Robbie Power" after his win on Supasundae in the Coral Cup handicap Hurdle yesterday at Cheltenham. The fact is Robbie is a Moynalvey man.
As somebody who is a friend of Robbie's and was in the same class as Robbie in Moynalvey National School, played underage football alongside Robbie with Moynalvey GFC (until his show jumping & horse racing career took over), I along with all in Moynalvey are very proud of Robbie's achievements to date.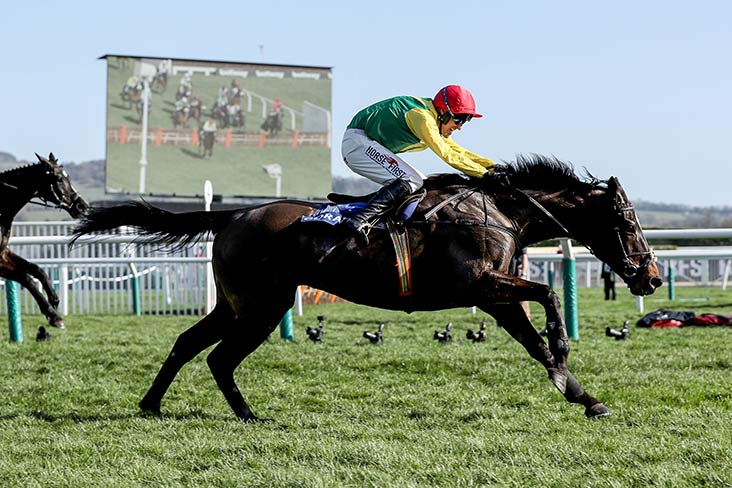 Supasundae ridden by Robbie Power comes home to win
"Puppy" is heavily involved in our club, helping out at Fundraising events when available, as recently as last Saturday organising & taking part in our Cheltenham Preview Night, helping to organise our Cross Country Chase held in 2014 and taking part in our Strictly Moynalvey back in 2013, along with Sponsorship of other fundraising events.

As Moynalvey is a small parish, the parishioners and the GAA Club & school etc are incredibly proud of these very successful sports people such as Robbie, Devin Toner, Sara Treacy, Mazzie Reilly (A Summerhill woman who attended Moynalvey National School), along with all our GAA Football & Hurling Stars. 
We wish "Jury Duty", owned by the "Sideways Syndicate" - a group of ex Moynalvey footballers and an ex Summerhill footballer and trained by Gordon Elliott, running in the Pertemps Handicap Hurdle (2:10) today at Cheltenham the very best of luck, hopefully we will all be celebrating along with Robbie at the Weekend!  
Best of luck to Robbie "Puppy" Power with his mount Sizing John in the Cheltenham Gold Cup tomorrow.

Paul Greene
PRO
Moynalvey GFC
Most Read Stories