Comortas taking place in Downings
June 03, 2018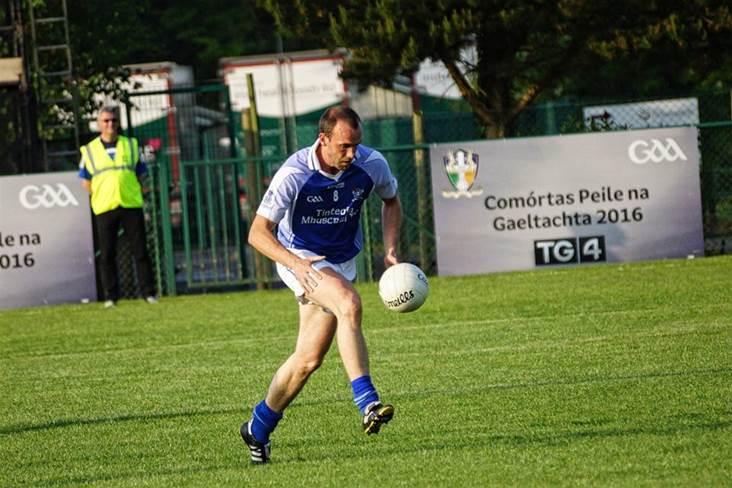 The Naomh Abán club in Cork hosts the 2016 Comortas Peile na Gaeltachta.
Pic via Naomh Abán CLG on Facebook.
The annual Comortas Peile na Gaeltachta junior and senior finals are taking place in Downings, Co. Donegal this Bank Holiday weekend.
After last year's event in Tourmakeady, Co. Mayo was overshadowed by a road tragedy, Gardai and the Donegal Road Safety Working Group are urging those travelling to the area to drive with care. 
Road Safety Officer Brian O'Donnell said: "Fans will be travelling to Downings, many by car, from all over to attend the finals of Comórtas Peile na Gaeltachta. We want everyone to enjoy the weekend and do not want to see the weekend turn into a tragedy for any family or community and we would encourage all fans to drive with care and plan how to get home safely. 
"Our message is simple - make the right decisions about how you use the roads: never ever drink or drug drive, strictly keep to the speed limits, make sure you and your passengers are wearing seatbelts before you set off on a journey, no matter how short and never use your mobile phone for any purpose while driving. 
"If you are walking or cycling please use high viz clothing. If you encounter dangerous driver behaviour on your journey or are aware of a driver, driving having taken drugs or drink please contact An Garda Siochána. Your call may well save a life. We wish the best of luck to all the teams and their supporters and whether you're on the winning or losing side, remember to act responsibly on the roads and drive safely."
Most Read Stories