Congress: CPA motion to provide transparent voting heavily defeated
February 24, 2018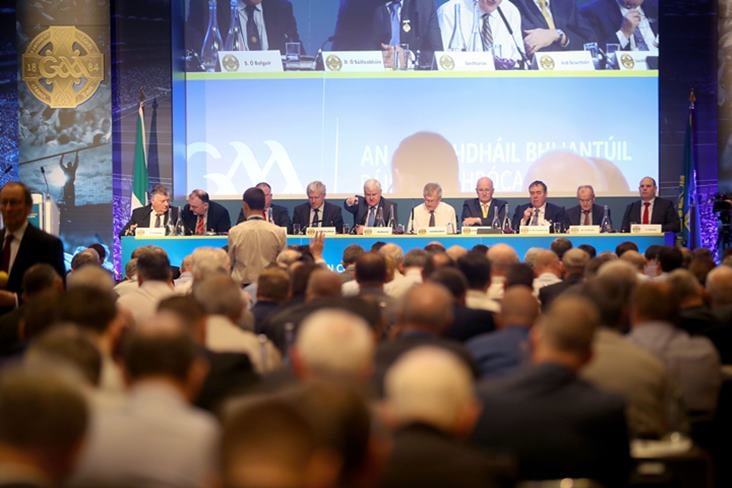 The top table at Congress 2018
A motion tabled by former Wexford All-Ireland winning manager Liam Griffin, with the support of the CPA, to provide greater transparency in voting at GAA Congress has been heavily defeated.
Most Congress delegates are mandated to vote a certain way, but have been known to vote differently on the day. Griffin said: "We believe it's in the interest of the organisation that the GAA is transparent and accountable."
The GPA's acting CEO Seamus Hickey also supported the motion, but speakers from Cork and Europe were opposed to it.
Cork chairperson Tracey Kennedy said "this motion suggests that there is something fundamentally wrong at the heart of the Association," while Europe delegated Tony Bass feared it would lead to "vilification and witch hunts".
However, a whopping 83 per cent of delegates voted against the proposal.
Most Read Stories