Sky motions fail to make Congress cut
February 07, 2018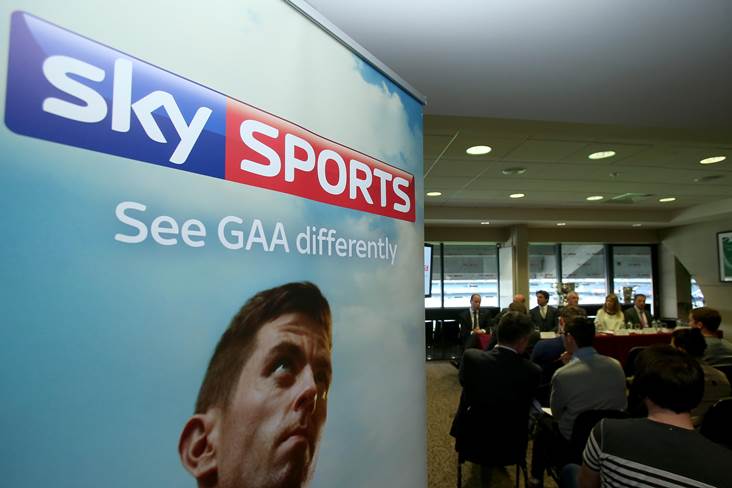 A Sky Sports GAA launch at Croke Park ©INPHO/Clive O'Donohoe
The GAA's controversial 'pay-per-view' TV deal with Sky won't be up for discussion at Annual Congress later this month.
Three different motions on the subject that were tabled by Clare, Leitrim and Roscommon have failed to clear the GAA Rules Advisory Committee hurdle.
Croke Park today published a list of 42 motions that will be debated at the annual get-together and the aforementioned trio are conspicuous by their absence.
According to The Irish Times, the motions were ruled out of order on the basis that they are all similar to a 2016 motion submitted by the St Joseph's Boys club in Dublin which was defeated by 15-85 at that year's Congress.
Under rule, a similar motion may not be permitted on the clár in the subsequent three years "unless the Management Committee allows it in exceptional circumstances".
The Banner County's motion opposed exclusive TV deals while both Leitrim and Roscommon called for the GAA not to renew their broadcasting deals with Sky and eir Sport when the television rights are next up for negotiation in 2021.
Most Read Stories