'It's time to stop treating our ladies as second-class citizens'
March 04, 2018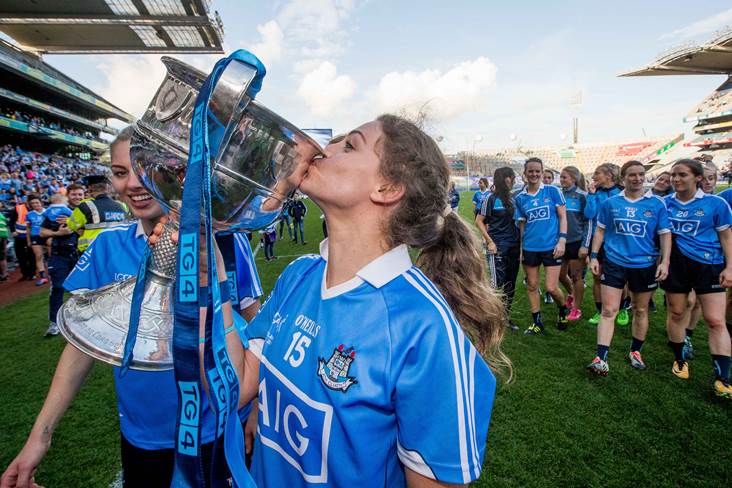 Dublin's Noelle Healy kisses the Brendan Martin Cup.
©INPHO/Morgan Treacy.
Joe Brolly has called on the incoming GAA director-general to bring ladies football and camogie under its umbrella.
The Derryman reckons the ladies are getting a raw deal when it comes to the inter-county scene.
"We urgently need to start treating the ladies' games with respect and every effort should be made to unite the associations," he wrote in his column for the Sunday Independent. 
"An enormous advantage we have over any other sport is that our sons and daughters can play for the same club, on the same grounds, with the same advantages. It's time to stop treating our ladies as second-class citizens when it comes to the county game. The new DG would do well to invite the leaders of the ladies' games and people like Gemma Begley of Tyrone to Level 5 to help put together an inclusive strategy."
Brolly also wants to see an end to inter-county development squads.
"Development squads are counter-productive. John Horan (new GAA president) is right about this. They should be banned. Time enough to go to the county when it is time to play in the new under 17 grade. Instead, the focus should be on coaching the coaches," he stated.
Most Read Stories