Connacht President calls for curb of county team spending
February 07, 2020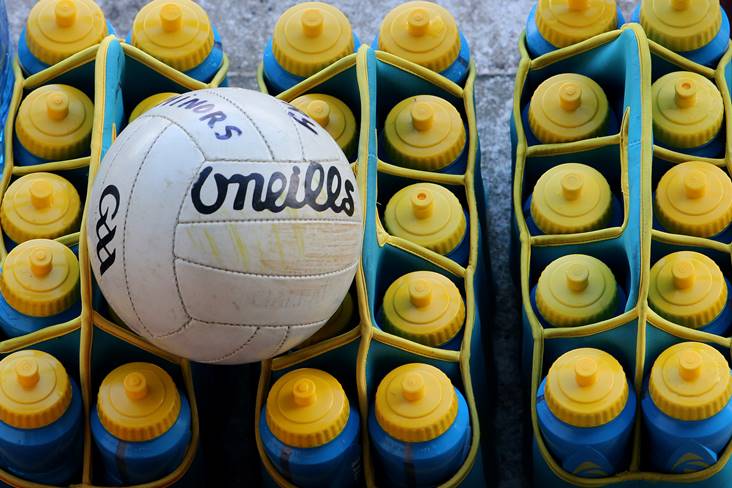 A view of a ball and water bottles.
©INPHO/Cathal Noonan.
The cost of running inter-county teams is spiralling out of control according to Connacht Council GAA President Gerry McGovern.
McGovern was addressing delegates at the Connacht GAA Council Convention and stressed that the issue of spending on inter-county teams needed to be addressed sooner rather than later.
"Having read reports from county conventions all around the country, it is apparent that the expenditure of county team preparation is totally out of control to an extent that it cannot be sustained," states McGovern.
"Act now before this crashes out of control. Collectively the figure spent on inter-county teams in the last year is in excess of €30 million, with some counties spending well over the million mark. This cannot continue.
"Why are we so obsessed with spending millions on inter-county teams when there is little evidence that expenditure of this nature has brought any county nearer to winning an All-Ireland?"
Follow this weekend's Allianz Football League action live on the hoganstand.com match tracker.
Most Read Stories