Glinsk GAA 'devastated' by pitch vandalism
April 08, 2019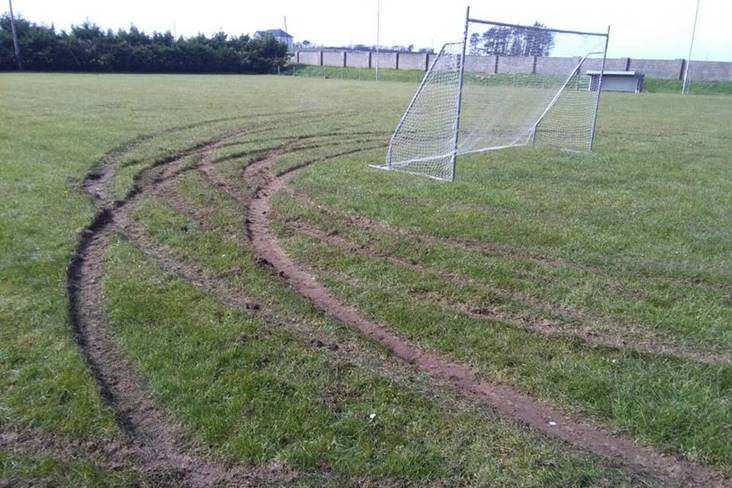 Joyriders leave tracks at the Glinsk GAA pitch.
A Galway GAA club says it will be forced to lock its gates from now on after its pitch was vandalised by joyriders over the weekend.
Glinsk GAA club members were shocked to discover tyre tracks cut into the surface yesterday afternoon. The pitch has been closed to allow for repair works, while Gardai have been informed of the damage.
"Our pitch facility has always been there for the entire community to use as and when they wanted, after last night's vandalism there will be forever more a lock on these gates," the club said in a statement on Facebook.
Most Read Stories