Hanley poised to follow Meehan into retirement
December 21, 2017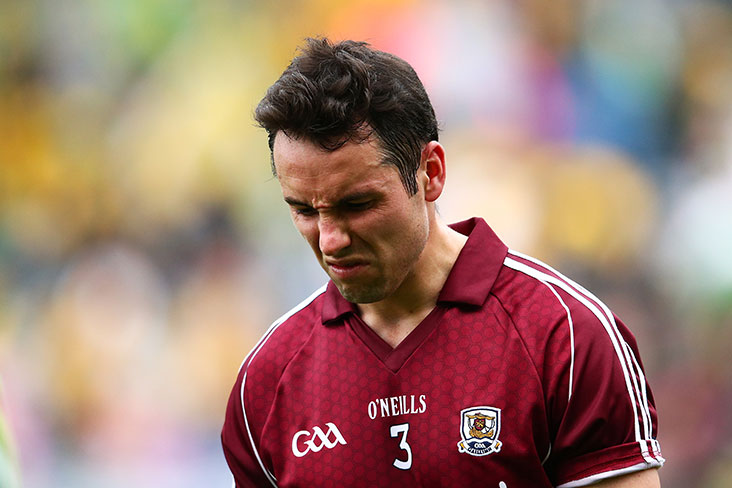 Galway's Finian Hanley
By John Fallon
Finian Hanley looks set to join Galway team mate Michael Meehan into inter-county retirement.
Meehan broke the news of his retirement last night via his Twitter account and both he and Hanley have been mainstays of the Galway team for close on a decade and a half.
He could be joined in retirement by full-back Hanley, with neither player returning to winter training.
Hanley burst on the scene in 2005 when he won the first of three Connacht medals - he also tasted provincial glory in '08 and last year - having played a key role along with Meehan and the likes of Sean Armstrong in winning the All-Ireland U-21 title.
Hanley manned the full-back spot under a succession of Galway managers and went on to represent Ireland in five International Rules series against Australia, being named vice-captain in 2010.
He also captained Galway and tasted All-Ireland club glory when playing a key role guiding his native Salthill-Knocknacarra to victory in 2006.
He will be 33 in January and in recent seasons has had to battle injury, with Clonbur's Declan Kyne coming through to claim the full-back spot while U-21 Sean Andy O Ceallaigh is expected to challenge for a place in the Galway defence in 2018 when Kevin Walsh's men return to Division 1 of the national football for the first time since 2011.
Most Read Stories