Philly calls for financial support for players
September 21, 2018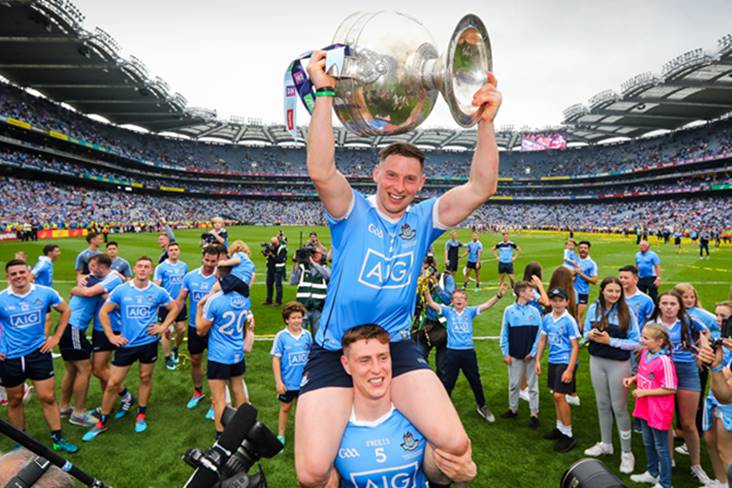 Dublin's Philly McMahon and John Small celebrate with the Sam Maguire Cup after the All-Ireland SFC final victory over Tyrone at Croke Park. ©INPHO/Ryan Byrne.
Philly McMahon believes inter-county players should receive financial backing as the demands on their time continues to soar.
The six-time Dublin All-Ireland winning corner back's comments come after an ERSI report, which was commissioned by the GPA, revealed that the players can spend up to 31 hours a week to training and playing.
'It's incredible really," McMahon said in an interview with FM104.
"You're doing 30 hours a week, and then your job, 40 hours... so already 70 hours of your week is gone. Those hours will keep going up as well. It depends where the county is in its development.
"For me, the big problem in football is that a lot of lads from rural counties have to travel to urban counties, with universitites and work. That's a big concern for the GAA.
"I think that's something they need to look at. Maybe a tax break? Or maybe a two or three-month period of the year where players are able to go part-time, and they're given much better expenses to play games. The further they go, the more expenses they get.
"That might allow the rural counties to give their players a chance to focus on the game a lot more."
Most Read Stories