Red Hands have a Plan B now - Carlin
April 23, 2019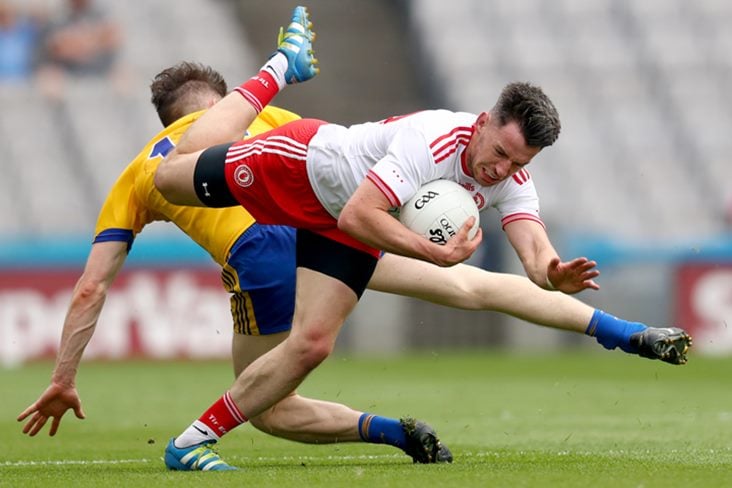 Tyrone's Mattie Donnelly collides with Cathal Compton of Roscommon
Dermot Carlin believes Tyrone's ability to mix things up tactics-wise will serve them well during the championship.
Synonymous for years with a running game, Mickey Harte's men revealed a new dimension during the latter half of the national league as long balls into Mattie Donnelly and Cathal McShane wreaked havoc in opposition defences.
"Now we have a Plan A and a Plan B, and maybe we can develop it a wee bit more, with something else up our sleeve come championship time," former Tyrone defender Carlin told The Irish News.
"Not that long ago, everybody knew what we were going to do, but to add that long ball dimension in now causes problems for the opposition in deciding what to do – sit back to block it out, then there's the danger that we take over with our running game.
"We have done the running game for so long, and yes, we are very good at it. But to mix it up like that has just given us a different dimension, with that early long ball in, and the mark had really helped."
Most Read Stories