Donaghy: Keane's Kerry will have to step up to the plate
January 16, 2019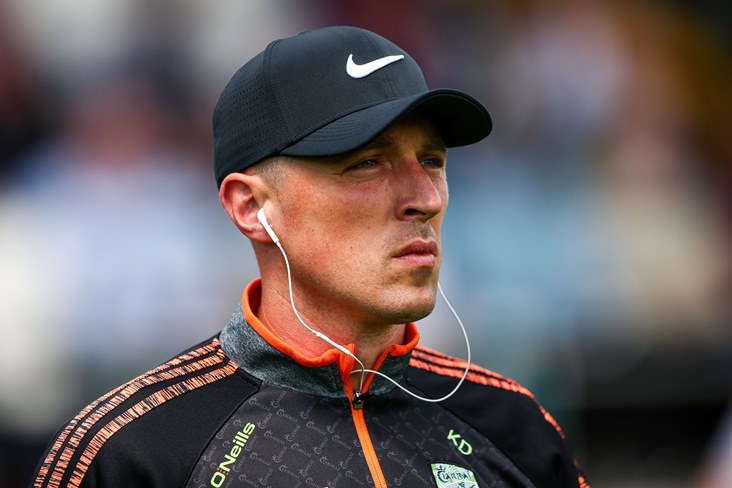 Kerry's Kieran Donaghy ahead of the game against Monaghan in Clones
New Kerry senior football manager Peter Keane won't be afforded the luxury of breathing space in his new role, according to Kieran Donaghy.
The four-time All-Ireland winner – who called time on his illustrious inter-county career last year – says the Kingdom's proud tradition means Keane will be judged on whether or not he delivers a 37th All-Ireland SFC success and time won't be something that will be on his side.
"Look, it's never going to change in Kerry, when you put on the jersey people want you to win All-Irelands," Donaghy told the Irish Independent at the launch of the Lidl Comórtas Peile Páidí ó Sé tournament.
"If he thinks he's going to get a big two or three years to bring this team through it's not going to happen, that's the reality of it. They'll get the league and they'll get the Munster Championship, then it will be kind of step up to the plate."
'Star' added: "We went from '09 to '14, which was five years, and that felt like an eternity. I was playing through all them years, lost a final in '11, lost two semis, two quarters, it's not nice when you're in Kerry and you haven't won an All-Ireland in five years.
"We are at that now again, this is '19, we're at the fifth year again. Every year it's adding on."
Most Read Stories