"Why they don't make a call is beyond me. It's incredible"
January 20, 2018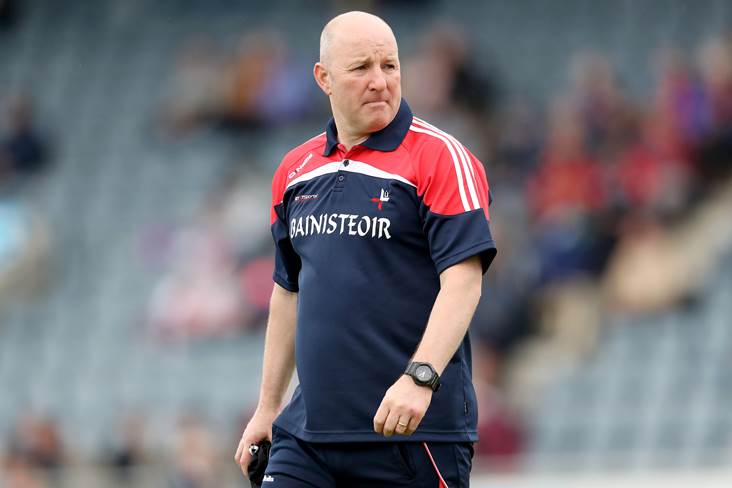 Colin Kelly as Louth manager.
©INPHO/Bryan Keane.
The uncertainty surrounding tomorrow's O'Byrne Cup final venue is a nightmare for Westmeath manager Colin Kelly from a logistics point of view.
The Leinster Council issued a statement yesterday revealing that a pitch inspection will take place at O'Moore Park in the morning (9.30am) to determine if the local derby between Westmeath and Meath will go ahead as planned at 4pm.
In the event that the Portlaoise venue is deemed unplayable, the final will be switched to Cusack Park, Mullingar.
If both pitches are unplayable, the match will be postponed and refixed for the weekend of February 17/18.
"We are prepped and ready to go to Portlaoise," Kelly informed The Irish Daily Star.
"If the game is moved we have to change where we warm up. Buses are booked with a view to travelling to Portlaoise, and a hotel is booked. We can't change it at half 10 on a Sunday morning.
"Plan B is to cancel the bus, get a hotel locally and change fellas times they are going, maybe from 11am to 12pm."
The Lake County boss added: "It's messy from a players point of view and that's what this is about, players, supporters and player's family.
"Why they don't make a call is beyond me. It's incredible. Do the people who make these decisions realise what it takes to prepare a county team."
Most Read Stories