Sheridan quits Meath panel
December 13, 2017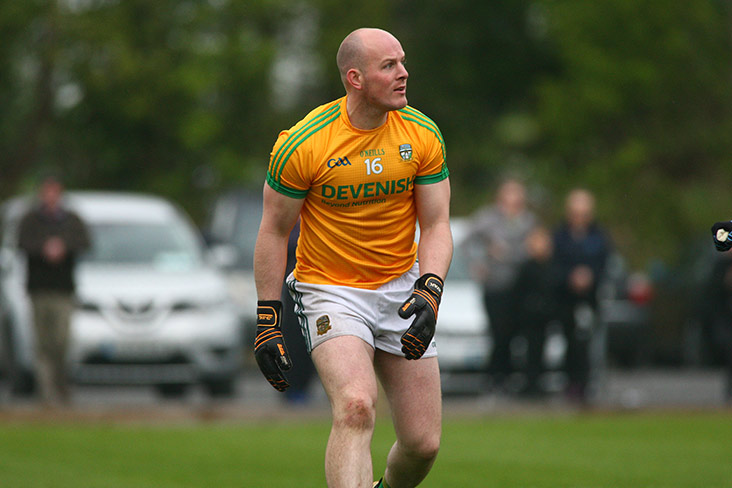 Meath keeper Joe Sheridan
Joe Sheridan has dropped himself off the Meath senior football panel three weeks before the Royals begin their 2018 campaign.
The Seneschalstown clubman informed manager Andy McEntee a few days ago after mulling the decision for a couple of weeks over whether or not to recommit to the squad for next year.
Having made his senior debut in 2002, Sheridan went on to become a regular for Meath for the best part of a decade before being deemed surplus to requirements by Mick O'Dowd in 2013.
In a surprise twist, McEntee welcomed him back into the panel at the beginning of this past season as deputy to starting goalkeeper Paddy O'Rourke.
Speaking to the Meath Chronicle this evening (Wednesday), Sheridan said he was unsure whether or not his departure from the panel would be short or long-term.
"I decided to drop myself off the panel only the other day," he stated. "There's just a few situations I have to consider, work, my girlfriend is in Fiji at the minute and she's over there for a while and she'll be there for another nine months anyway. 
"Unfortunately I can't really commit to the team if I'm going to be going over there."
Meath will commence their 2018 season on January 3rd when they face Carlow in the opening round of the O'Byrne Cup.
Most Read Stories