Gallagher's remarkable achievement
October 16, 2018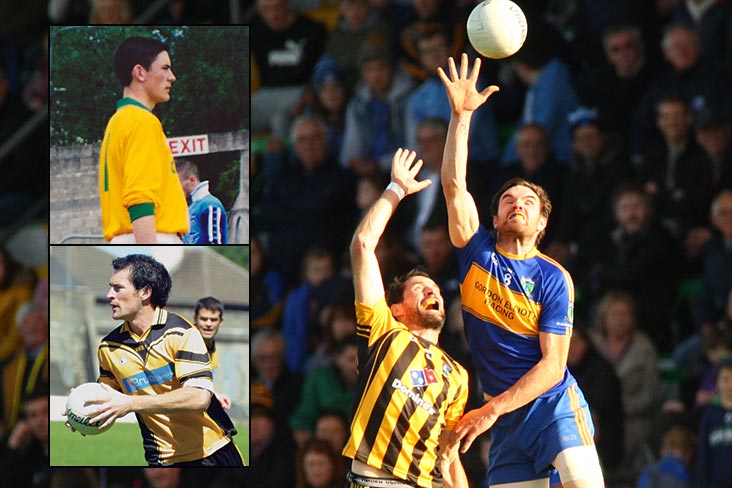 Through the ages. David Gallagher won a SFC medal with Dunboyne in 1998, 2005 ans 2018
David Gallagher has won Meath SFC medals with Dunboyne, in three different decades, playing in three different positions.
The 38-year-old, who won an All-Ireland with his county in 1999 and was drafted back into the Meath senior squad as back-up goalkeeper this year, lined out at midfield on the Dunboyne side that defeated Summerhill in Sunday's county decider in Navan.
Exactly 20 years ago, he was a fresh-faced goalkeeper on the St Peter's side that collected a breakthrough SFC. In 2005, he was centre back on the all-conquering team. The former International Rules ace is the only man to have featured on all three of Dunboyne's SFC successes.
"Days like this are well worth sticking in there for," he told The Irish Examiner. "It wasn't easy going this year, especially because things didn't go to plan and I had a bit of an illness and stuff over the summer and an injury.
"I couldn't play the semi-final and I was on one leg a lot of the time in the second half of the final but we're very lucky with the bunch of lads we have, there are some fine footballers playing for Dunboyne.
"When you win something so young initially, and we had a very good team back in '98, you think the sky is the limit after that," he continued. But you quickly find out they are hard won."
Most Read Stories