Gaelic Grounds set for revamp
October 17, 2018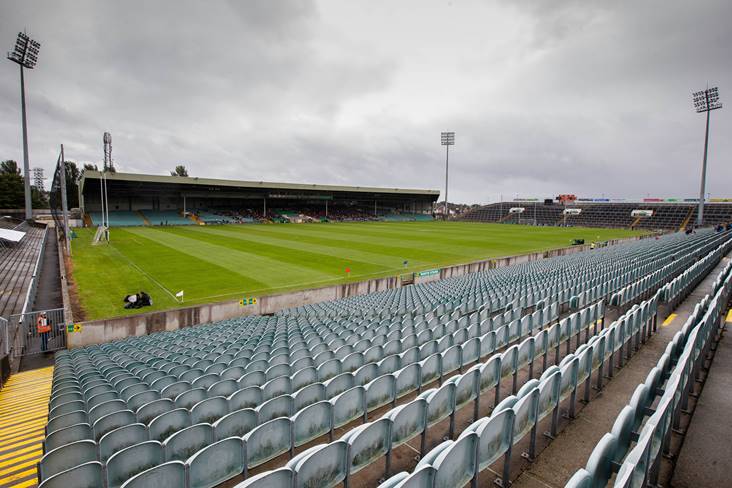 A view of the Gaelic Grounds, Limerick before the All-Ireland U21HC final between Cork and Tipperary.
©INPHO/Ryan Byrne.
A new strategic plan is to be drawn up by the Limerick County Board with a view to upgrading the Gaelic Grounds.
The Limerick Leader reports that at the October County Board meeting a local architect spoke to delegates about their thoughts on what could be done at the grounds.
"During the recent Five Year plan talks the Gaelic Grounds came up for discussion and delegates gave us some thoughts and ideas and their views and we asked Michael Healy (architect) to just put something on paper for us - emerging thoughts on future development work in the Gaelic Grounds," stated Limerick GAA chairman John Cregan. "We are just starting to look at possible future developments."
One suggestion was to erect a cover on the North Stand and Healy advised that this would be very beneficial to patrons attending games.
"In the North Stand you currently have a lack of solar protection - we have all been over there with a sun visor and cap and the sun shining right into us. The North Stand is a magnificent structure with fantastic sight lines and we have all been there and it's not a bother because it's so comfortable. Maybe consideration should be given to a lightweight canopy structure - a little roof or sun visor," outlined Healy.
"It would be completely free-standing with no columns - an umbrella right across the uncovered stand. It's possible to look at reconstructing the Mackey Stand to compliment the North Stand. Sight lines would be improved from what they are currently - similar to the North Stand - but not losing any capacity," he reported.
Most Read Stories