Donaghy reveals his All-Ireland contenders
April 26, 2019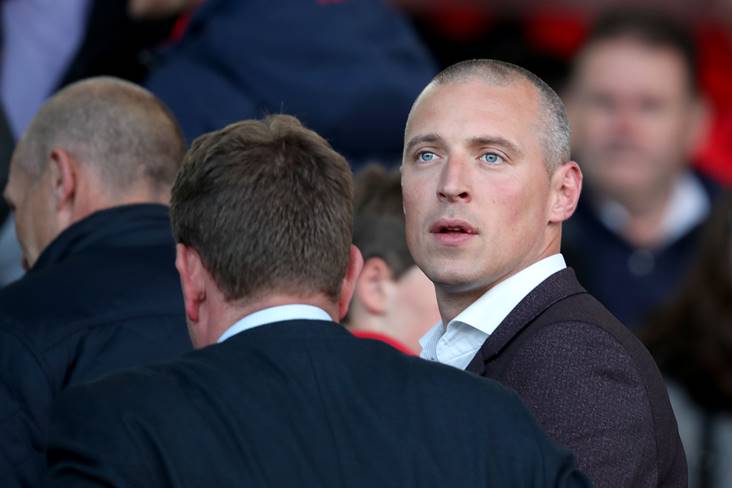 Former Kerry footballer Kieran Donaghy. ©INPHO/Dan Sheridan.
New Sky Sports pundit Kieran Donaghy believes there are only four teams that can stop Dublin from achieving the five-in-a-row.
Speaking at yesterday's launch of Sky Sports' All-Ireland championship coverage in Croke Park, Donaghy identified his native Kerry along with Tyrone, Mayo and Galway as the only genuine threats to Jim Gavin's men.
"I think there's genuinely four teams that can beat Dublin, but for that to happen, the three or four of them have to play out of their skin and Dublin have to have an off-day," the Kingdom great said.
"That's how Kerry lost in '82. That's how Kilkenny lost in 2010. So there's so much to look forward to and analyse because it's obviously going to be a huge story if they go and do it. But you're going to have a bunch of players who want to be Seamus Darby and get that goal in the last minute.
"And for every neutral there on All-Ireland final day, if a Mayo man got a goal to stop them doing it, he wouldn't buy in drink in Castlebar for a long time."
Donaghy also feels Dublin could live to regret not bringing Diarmuid Connolly and Rory O'Carroll back into the fold.
"They will have huge regrets if they don't win it and if they look back and says , 'f**k it, we never reached out the arm to Diarmuid Connolly or we never reached out to Rory O'Carroll.
"That's why I think when it's this big, you pull everybody in."
Most Read Stories