Fennelly: Club scene is getting hammered
September 20, 2018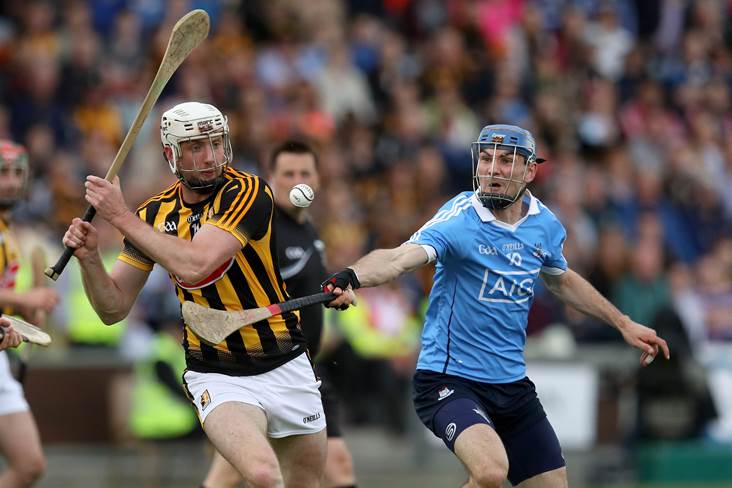 Dublin's Daire Plunkett and Michael Fennelly of Kilkenny.
©INPHO/Ryan Byrne.
Former Kilkenny captain Michael Fennelly says club players are still suffering despite this year's inter-county schedule being more condensed.
Fennelly spent this past summer in the US, having retired from inter-county duty prior to the 2018 season's throw-in.
The 33-year-old was safe in the knowledge that he wouldn't be missing much action for his native Ballyhale Shamrocks during the summer months due to the scheduling around inter-county games.
"The club scene is getting hammered the whole summer there with no games," the eight-time All-Ireland winner told the Irish Independent. "That's why I went off because I said, 'What's the point in staying here, I'd like to be playing over in America' and it was a nice opportunity to do it.
"But there's no point in having Mickey Mouse games in the summer as well, to be honest, for the club. So the club is definitely going to be hammered, players are going to get less interested and are going to go off and play other sports."
He continued: "Even myself, coming back from the Kilkenny side of things, my interest levels are going to be less because the year is massively drawn out for club players.
"You're starting in January and basically we trained hard for January, February, March for two games in April. We actually only played one game, and that was us done until August."
Most Read Stories