Thurles thriller caused Michael Lyster to put on the wrong jacket!
July 15, 2018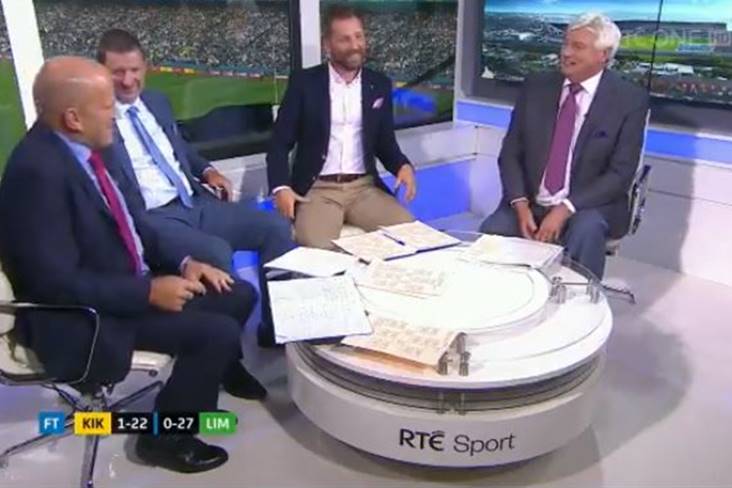 Sunday Game presenter Michael Lyster with Pat Spillane's jacket on in studio!
The excitement of the All-Ireland SHC quarter-final between Limerick and Kilkenny proved too much for Michael Lyster back in the RTE studio at Croke Park.
Following the Thurles thriller, which Limerick won by two points, the RTE anchor somehow found himself wearing Pat Spillane's jacket!
"Do you know how exciting that match actually was? At the end of it I put on somebody else's jacket!" a slightly embarrassed Lyster admitted.
Most Read Stories