Watch: Cody sent to stands after brawl dust settles
January 20, 2018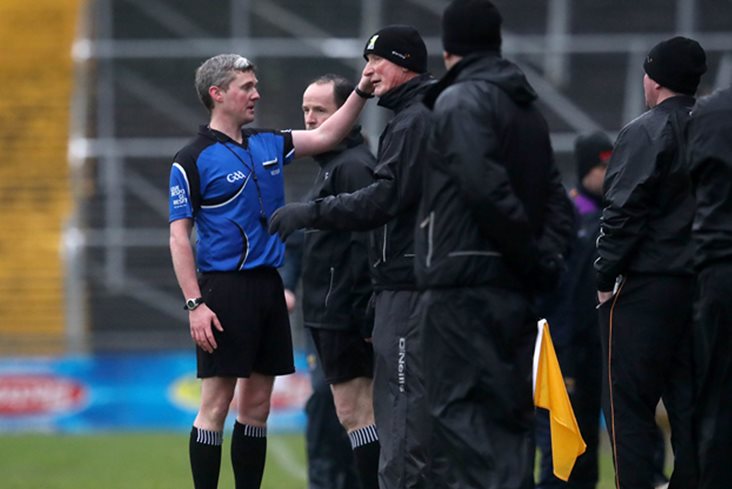 Brian Cody being sent to the stands by referee John O'Brien during the Walsh Cup final.
A few brawls, Brian Cody ordered to the stands and 65s to decide it all - today's Walsh Cup final at Nowlan Park was certainly action packed.
Wexford took home the silverware having won the shoot-out 3-2 after extra time couldn't separate the teams as they finished on 1-24 apiece when time was up.
It might have only been a pre-season competition but the sides went hell for leather as the below Youtube video from Slippery Dodger shows, with a handful of brawls as well as Kilkenny manager Cody's dismissal to the stands by referee John O'Brien the highlights.
The Cats' boss told the Irish Mirror afterwards: "One of our players got sent off and I merely said to the linesman that he was being mauled and dragged, which he was, and then he said, 'I'll put you out of the field and I said, ' You won't put me out of the field'.
"Then he put up his flag and somebody else may have roared something. That's as much as I said. That's the way it went."  
Most Read Stories